BXB Exchange A new cryptocurrency trading platform has entered the scene to offer services as a digital currency exchange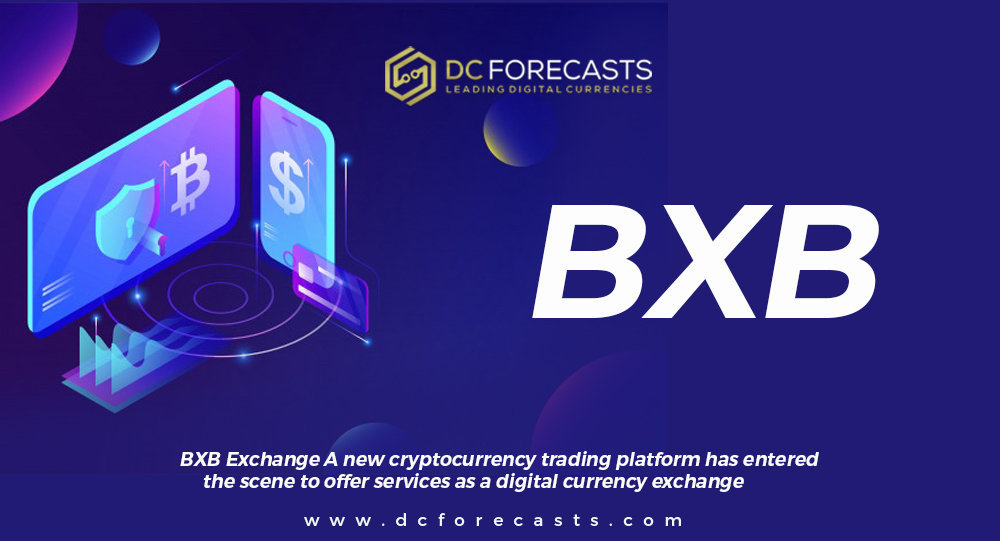 Talinn, Estonia: A new cryptocurrency trading platform has entered the scene to offer services as a digital currency exchange. BXB Exchange launched its platform with more features than other similar services, to cater to cryptocurrency investors and traders who are looking to exchange digital assets such as the popular Bitcoin.
BXB boasts of a number of advantages in using the platform over existing services. These features include auto-trading, tap trading, options trading and futures trading. The platform is built from the ground up, giving users the most secure and efficient trading experience.
The featured tools such as auto and tap trading make trading effortless, with hotkeys that help short-term traders get in and out of trades. The options trading feature, on the other hand, is designed to be simple enough for new users and comprehensive enough for even the most experienced traders. And lastly, the futures trading tool gives a 1% price change in the market a chance to give a 100% return in pocket.
The company recently announced that IMChat will be launched on BXB Turbo, as the platform's first initial exchange offering (IEO) project. It's an instant messaging application that's designed based on blockchain technology. The successful integration of instant messaging and blockchain support crypto wallets, payments, transactions, and digital currency red pocket, while providing optimized instant messaging experience. This feature will be launched together with the platform's trading products that include futures and options trading.
According to BXB Exchange CEO Kwan Phik, "IMchat is a very solid and mature project. They have market-proven products and a significant user base which gives them a large development space in the IM industry. Among the many projects that we have reviewed, we are very excited about IMchat in particular. We are very happy to have them as our first project to be launching on BXB Turbo. We are looking forward to seeing the success of IMchat."
BXB Exchange is an Estonia-based financial and blockchain tech company that's made up of a team from Wall Street's top quantitative hedge fund and traditional financial trading technical experts. The company has extensive experience in understanding the underlying structure of cryptocurrency exchange, such as security mechanisms, liquidity market making, and ultra-low latency systems.
DC Forecasts is a leader in many crypto news categories, striving for the highest journalistic standards and abiding by a strict set of editorial policies. If you are interested to offer your expertise or contribute to our news website, feel free to contact us at editor@dcforecasts.com
Storecoin's Third Milestone Token Offering Launching, Ari Paul and BlockTower Capital are Early Backers
June 20th 2019 Milestone Token Offering (MTO) Planned for Storecoin
This Regulation D and Regulation S securities offering sets out to bring in over 500 new wallets, and up to $4.97 Million of Treasury into the project.
Storecoin
is a zero-fee payment and p2p cloud computing platform with early backing from Ari Paul of BlockTower, Matt Ocko, AlphaBit Fund, Ari Nazir of Neural Capital, and more -- is launching its long-awaited Milestone Token Offering on Thursday, June 20th at 12pm PT. Apply for the sale at:
http://sale.storecoin.com
. Storecoin forecasts 1-3 additional MTO's as it continues to execute on its mission before the mainnet launches. Storecoin has taken a strong anti-ICO stance since the inception of the project. We are a committed to growing Treasury on the basis of achieving key project milestones. These global MTOs align with transparency and trust for it's growing the community and eager participants. Here's a
link
to see key Storecoin milestones achieved since its last MTO in January 2018.
About this Milestone Token Offering (MTO)
Storecoin will sell up to $4.97 Million in STORE during this Security Token Offering. The global Regulation D and Regulation S offering aims to bring 500 new wallets to the project, with the purchase minimum at $2,500 and maximum at $1.79 Million. This milestone sale ends once one of the following occurs: the $4.97 Million maximum cap is reached or by August 30, 2019. United States purchasers must qualify as accredited investors. Sales to purchasers who are not U.S. Persons will be made only in accordance with applicable laws. The sale will be offered as a sequence of three phased pricing rounds. Each sale phase will be offered on a first-registered and first-funded basis. Once a phase is fully registered and funded, the next phase will open up and be offered to the next registered buyer.
The proceeds from this sale will be used for a number of vital project building activities, including:
Releasing the alpha network for BlockFin, our parallel and pipelined consensus engine
Multiple security audits for our BlockFin BFT consensus algorithm
Begin hosting STORE meet-ups around the world
Releasing our Governance, Economics, and Security Papers for public peer review
Hosting the first-ever Conference, a research and governance global gathering
Register for the Milestone Token Offering at:
http://sale.storecoin.com
About Us
Zero-fee payments and p2p cloud computing platform. The public blockchain will enable data to be tokenized, open, and globally tradable. Storecoin will transform data into p2p money (into
datacoins
). Governance will be coordinated by checks and balances, separation of powers, and shared security (
decentralized federalism
). Storecoin is a verified Messari Registry project:
https://messari.io/asset/storecoin
To learn more, visit
http://storecoin.com
. Download a one-pager at
http://storecoin.com/summary
(PDF).
Links
E-mail:
team@storecoin.com
Website:
http://storecoin.com
Telegram Group:
http://t.me/storecoin
Twitter:
http://twitter.com/storecoin
`
UPCOMING EVENTS RECOMMEND BY DC FORECASTS