BXB Exchange A new cryptocurrency trading platform has entered the scene to offer services as a digital currency exchange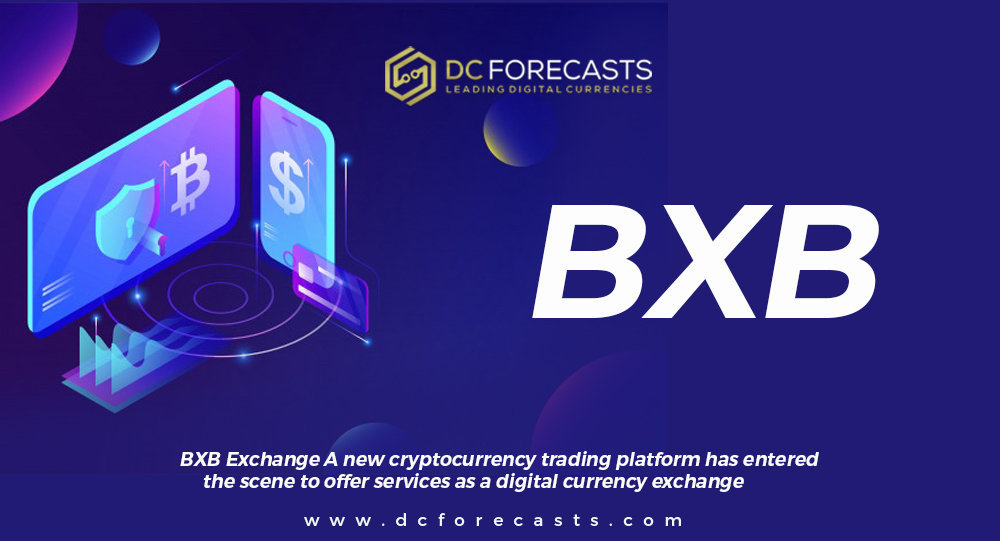 Talinn, Estonia: A new cryptocurrency trading platform has entered the scene to offer services as a digital currency exchange. BXB Exchange launched its platform with more features than other similar services, to cater to cryptocurrency investors and traders who are looking to exchange digital assets such as the popular Bitcoin.
BXB boasts of a number of advantages in using the platform over existing services. These features include auto-trading, tap trading, options trading and futures trading. The platform is built from the ground up, giving users the most secure and efficient trading experience.
The featured tools such as auto and tap trading make trading effortless, with hotkeys that help short-term traders get in and out of trades. The options trading feature, on the other hand, is designed to be simple enough for new users and comprehensive enough for even the most experienced traders. And lastly, the futures trading tool gives a 1% price change in the market a chance to give a 100% return in pocket.
The company recently announced that IMChat will be launched on BXB Turbo, as the platform's first initial exchange offering (IEO) project. It's an instant messaging application that's designed based on blockchain technology. The successful integration of instant messaging and blockchain support crypto wallets, payments, transactions, and digital currency red pocket, while providing optimized instant messaging experience. This feature will be launched together with the platform's trading products that include futures and options trading.
According to BXB Exchange CEO Kwan Phik, "IMchat is a very solid and mature project. They have market-proven products and a significant user base which gives them a large development space in the IM industry. Among the many projects that we have reviewed, we are very excited about IMchat in particular. We are very happy to have them as our first project to be launching on BXB Turbo. We are looking forward to seeing the success of IMchat."
BXB Exchange is an Estonia-based financial and blockchain tech company that's made up of a team from Wall Street's top quantitative hedge fund and traditional financial trading technical experts. The company has extensive experience in understanding the underlying structure of cryptocurrency exchange, such as security mechanisms, liquidity market making, and ultra-low latency systems.
DC Forecasts is a leader in many crypto news categories, striving for the highest journalistic standards and abiding by a strict set of editorial policies. If you are interested to offer your expertise or contribute to our news website, feel free to contact us at editor@dcforecasts.com
Tech Giants Opt for Ethereum: Why ETH is Still Behind BTC
There's been huge news for Ethereum recently. Some of the world's biggest tech companies and most famous technology entrepreneurs have shown their support for the blockchain platform. This is in addition to the many large companies that have already been supporting Ethereum for years.But, despite all this, Ether (ETH) is still lagging behind Bitcoin (BTC) in all the ways that matter: price, transaction volume, and market capitalization. Why is Ethereum still struggling to keep pace with Bitcoin so many years down the track?Let's take a look at how Ethereum has been adopted in recent months, and how this is affecting the
price of ETH
.
Amazon Shows Support For Ethereum With a New Managed Blockchain Service
Amazon has recently made shockwaves across the blockchain industry, when they announced their managed blockchain services in an exciting press release. They say the service will allow users to set up and manage their own decentralized blockchain network with just a few clicks. This is a huge claim considering the difficulty of achieving that task from scratch.The really good news for Ethereum is that the new service will soon have support for the Ethereum network due to some of its unique properties. On their website, they declare that "
Ethereum is well suited for highly distributed blockchain networks where transparency of data for all members is important
". This is a huge deal for Ethereum.
Elon Musk Declares His Faith In Ethereum with One Word
Elon Musk has caused another stir on Twitter, this time in the blockchain world. He did it with a one-word tweet, "Ethereum". The tweet has gained almost 10,000 retweets since then. That's a big endorsement coming from one of the greatest tech visionaries of our time. Especially, as it comes when Ethereum has been struggling.
Many Other Companies Are Onboard With Ethereum Too
These are just the most recent additions to the list of big names declaring their support for the Ethereum vision. The Ethereum Enterprise Alliance is a group of big businesses committed to exploring and developing the decentralized technology that Ethereum is built on. The members include some massive names, such as Intel, Microsoft, JP Morgan, Accenture, and Deloitte. JP Morgan has even used the Ethereum technology to build its own blockchain networks for moving some of its enormous sums of money quickly around the globe.
So Why Isn't Ethereum Number 1 Yet?
All this should be enough to propel Ethereum into the stratosphere of development and adoption. But a quick look at the price and market cap numbers shows that Ethereum is even further behind Bitcoin than it was a few years ago. Ethereum has dropped massively since its peak price of over $1,000 and has never recovered to anywhere near those levels.So what's going on?
The Same Old Scalability Problems
Ethereum has had one serious challenge for the last few years: scalability. Ethereum has never really managed to breach its transaction ceiling of around 26 transactions per second. That level is just not going to cut it out for a major global transaction network.Bitcoin has the same problem, but it has some exciting solutions already being used and tested. The Bitcoin Lightning Network is a "layer 2" solution that is used to scale Bitcoin transactions on top of the core Bitcoin network. Ethereum does have some potential solutions of its own. Ethereum Plasma promises to add a layer 2 solution to the Ethereum network to allow for much higher transaction volumes. However, right now, these projects are still far off proving they can take Ethereum to a global scale.
The Growing Threat of Competitor Networks
Perhaps the biggest reason why Ethereum hasn't soared to the top spot on the crypto charts is the growing number of serious competitors to Ethereum.Until recently, Ethereum has been the only real choice for developers in need of a global decentralized network to build their applications on. The same with ICO platforms, too. This gave Ethereum the first mover advantage and helped it grow tremendously in its early stages.These days, however, Ethereum has plenty of plausible competitors. Using the Ethereum network isn't a necessity for developers, it's a choice. For example, while Amazon plans to support Ethereum for their managed blockchain solutions, it
already
supports Hyperledger Fabric.The growth of alternative networks and protocols such as EOS, Stellar, Cardano, Tron, Neo, and many more are hurting Ethereum. What's more, many of these networks already offer much better performance than Ethereum in certain areas. For example, EOS is a protocol designed to build decentralized applications similar to Ethereum's. But, with a completely different take on its
consensus algorithm
, it allows for a much higher transaction volume and speed than Ethereum.These competitor networks are now highlighting the weaknesses of Ethereum. They are putting pressure on the Ethereum development team and adding more uncertainty to the future of the Ethereum network.
Bitcoin is Seen Differently
Bitcoin is facing many of the same technological problems, and even more competitors for its limited use cases. However, Bitcoin has kept growing because it is seen in a different way by buyers.These days, Bitcoin is seen more as 'digital gold', than the future central financial platform. Bitcoin buyers know that faster and better competitor networks may arise, but Bitcoin is still the original cryptocurrency. This is why Bitcoin buyers are happy to invest heavily in the cryptocurrency, even as real-world use cases and adoption remain fairly stagnant.
Ethereum Needs to Really Compete
Ethereum doesn't have the same advantages as Bitcoin. If it wants to cement its place as the number one decentralized network in the world, it needs to earn it. It needs to prove its value by developing technology that works in the real world, and applications that get used.Ethereum has got the support of tech giants like Amazon and influencers like Elon Musk. But, if ETH is ever to overtake BTC, it needs to use that support and take it to the next level as soon as possible.
`