Crypto Venture UpStake is Redefining the Industry with a Proof-of-Burn Stable Coin

UpStake, an exciting cryptocurrency project officially launched last year, is all set to take the global crypto community by storm. Unlike hundreds of crypto ventures that fail to make any impression, UpStake is dedicated to delivering a stable digital currency that will pave the way for mass adoption around the world.
London, UK – Jan 16, 2019
London-based crypto startup UpStake is well on its way to revolutionising the global cryptocurrency industry by eliminating many of the limitations that have stifled growth for years. Launched in 2018, this promising initiative is focused on ensuring mass adoption of cryptocurrency by providing a usable, stable form of digital currency to the crypto and blockchain communities across the globe.
This proposed blockchain ecosystem is built around UpStake tokens (UPS), the platform's proprietary token. UpStake asserts that these tokens have been designed to increase in value over time, and set the stage to build great products and services which result in better user experiences.
In order to ensure continuous increase in value of UPS over time, UpStake has built a Proof-of-Burn model that burns a certain percentage of tokens sold through their exchange. This model helps create the value that contributes to the ever-growing price point of the token. It not only enables the token price to increase every hour, but also keeps it well protected from market volatility.
Highly volatile and unregulated markets have so far obstructed the path of mass cryptocurrency adoption. In order to eliminate this concern and enable mass adoption, UpStake relies on token features such as limited circulation, hourly increase of value, proof of burn, and anti-exchange manipulation.
Having developed a product that is immune to market-related uncertainties, UpStake is confident in bringing about a paradigm shift in the crypto world's operations. Individuals and businesses using UpStake can now gain access to an asset with a store of value that can be safely used in day-to-day transactions. This will undoubtedly play a critical role in bringing cryptocurrency to conventional shopping, employee payroll, gaming, online gambling, network marketing, and much more.
"Knowing the future token price doesn't create value," said UpStake global influencer manager Seth Fontaine. "It creates a platform of transparency, and a foundation to build great products and services with an even better user experience than traditional fiat/banking."
The UpStake platform also includes useful features such as its own exchange designed to combat market manipulation, a micro-networking investing product known as Edge, an affiliate program, and upcoming projects such as a dedicated UpStake marketplace and peer-to-peer transfer capabilities.
To find out more, please visit https://upstake.com/
About UpStake: UpStake is an exciting cryptocurrency project focused on delivering a stable digital currency that will pave the way for mass crypto adoption around the world. UpStake accomplishes this feat with a Proof-of-Burn model that periodically burns a certain percentage of tokens sold through their exchange.
Press Contact:
Seth Fontaine
Global Influencer Manager
Telegram: @sethfontaine
WhatsApp: +1 (909) 240-2158
seth@upstake.com
DC Forecasts is a leader in many crypto news categories, striving for the highest journalistic standards and abiding by a strict set of editorial policies. If you are interested to offer your expertise or contribute to our news website, feel free to contact us at editor@dcforecasts.com
BXB Exchange A new cryptocurrency trading platform has entered the scene to offer services as a digital currency exchange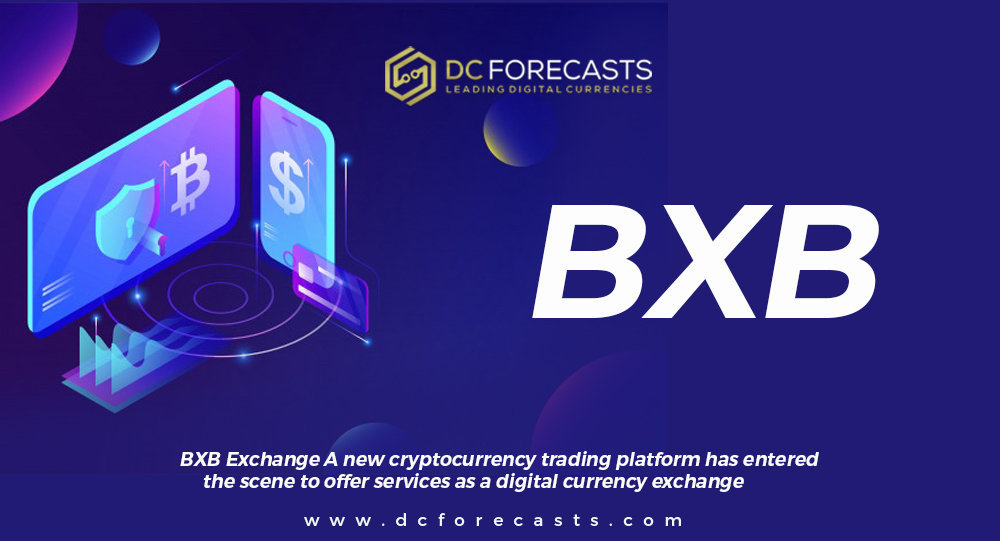 Talinn, Estonia: A new cryptocurrency trading platform has entered the scene to offer services as a digital currency exchange.
BXB Exchange
launched its platform with more features than other similar services, to cater to cryptocurrency investors and traders who are looking to exchange digital assets such as the popular Bitcoin. BXB boasts of a number of advantages in using the platform over existing services. These features include auto-trading, tap trading, options trading and futures trading. The platform is built from the ground up, giving users the most secure and efficient trading experience. The featured tools such as auto and tap trading make trading effortless, with hotkeys that help short-term traders get in and out of trades. The options trading feature, on the other hand, is designed to be simple enough for new users and comprehensive enough for even the most experienced traders. And lastly, the futures trading tool gives a 1% price change in the market a chance to give a 100% return in pocket. The company recently announced that IMChat will be launched on BXB Turbo, as the platform's first initial exchange offering (IEO) project. It's an instant messaging application that's designed based on blockchain technology. The successful integration of instant messaging and blockchain support crypto wallets, payments, transactions, and digital currency red pocket, while providing optimized instant messaging experience. This feature will be launched together with the platform's trading products that include futures and options trading. According to BXB Exchange CEO Kwan Phik, "IMchat is a very solid and mature project. They have market-proven products and a significant user base which gives them a large development space in the IM industry. Among the many projects that we have reviewed, we are very excited about IMchat in particular. We are very happy to have them as our first project to be launching on BXB Turbo. We are looking forward to seeing the success of IMchat." BXB Exchange is an Estonia-based financial and blockchain tech company that's made up of a team from Wall Street's top quantitative hedge fund and traditional financial trading technical experts. The company has extensive experience in understanding the underlying structure of cryptocurrency exchange, such as security mechanisms, liquidity market making, and ultra-low latency systems.
`
UPCOMING EVENTS RECOMMEND BY DC FORECASTS