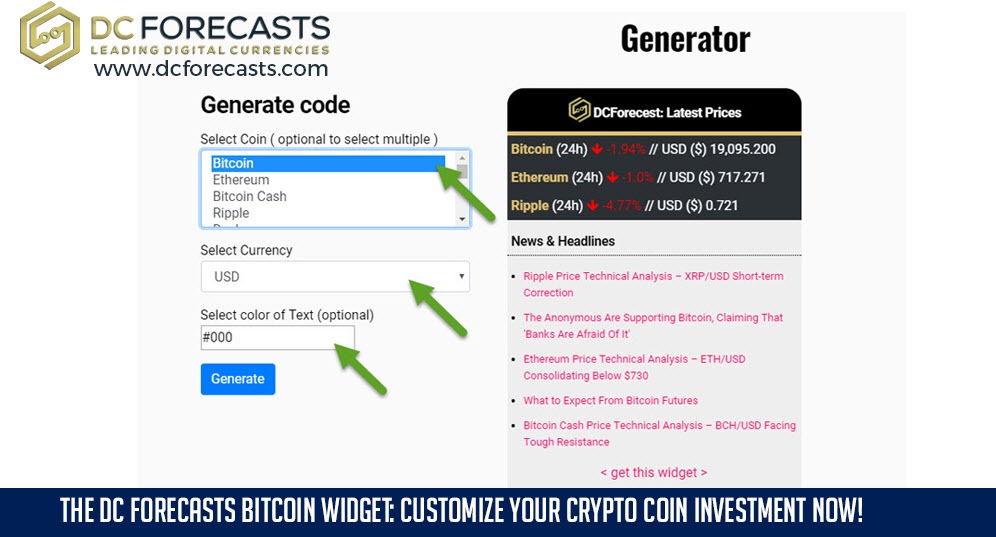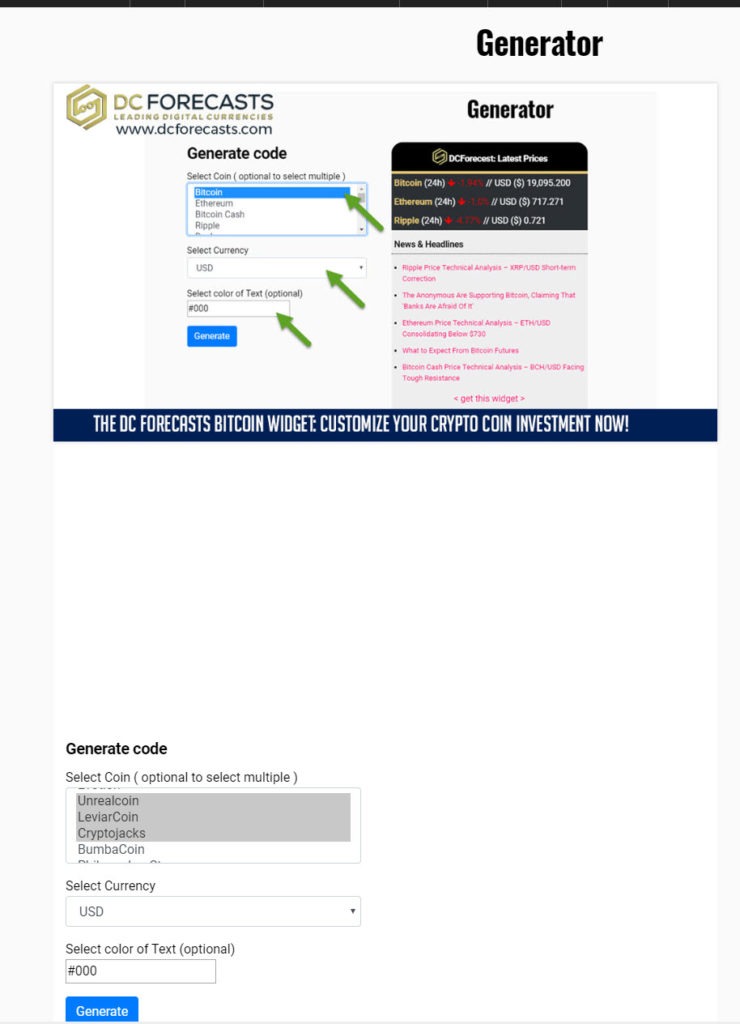 Generate Custom Widget
[vc_row][vc_column][vc_single_image image="2557″ img_size="full" alignment="center" style="vc_box_shadow"][vc_column_text] [/vc_column_text][/vc_column][/vc_row][vc_row][vc_column width="1/2″][vc_column_text][coin-widget-generator][/vc_column_text][/vc_column][vc_column width="1/2″][vc_column_text]
[/vc_column_text][/vc_column][/vc_row][vc_row][vc_column width="5/6″][vc_custom_heading text="DC Forecasts has a Bitcoin Price Ticker widget that can be embedded for FREE into your own website or blog. " font_container="tag:h3|text_align:left" use_theme_fonts="yes"][vc_column_text]The widget displays the current price on few trade pairs from HitBTC, current ask and bid and 24 hour value.
Oveview
FAQ
Support
Custom Feeds - Whitelable Solutions.
We will write custom content for your readers, website or app, We charge per article & the article will be owned by you and in which will not be shown on our website.