A $50 million loan almost crashed Fantom after it got liquidated on the chain but let's see how it could have gone worse in today's latest cryptocurrency news.
Last week was quite a wild one for the PoS network Fantom and a large holder of Fantom's FTM token took out a huge $50 million loan and brought the network to its knees. Things cooled off since but the episode brought to light how each traditional financial activity can still bring a lot of trouble to cutting-edge technologies.
buy udenafil online https://paigehathaway.com/wp-content/themes/twentynineteen/inc/new/udenafil.html no prescription

The degen in question goes by the name Roosh in the Fantom community and deposited $50 million worth of FTM on the DEFI protocol called Scream to take out the loan for the two other tokens. Scream is a lending protocol like Compound, Fantom, and Aave.
@crypto_condom @alltheway08 $FTM is still alive, how well did you do in those shorts? hope you got burnt, so many small wallets fell victim to your shit posting, but the sad part is that some people now ended up following you. You are disgusting

— Mate Phi 🐸👻🔺 (@MateffyIstvan) May 3, 2022
The two tokens were SOLID from the Solidex platform and DEUS as the native token of the Swiss-army financial services called Deus Finance. So this means that Roosh put $50 million of FTM into Scram and get out SOLID and DEUS. The whale received 37 million of the two tokens because Scream is like any other DEFI platform and executes over-collateralized loans. You have to deposit more money than you receive and to mint MakerDAO's DAI stablecoin you would need to put in $1.5 worth of ETH in order to get just $1 worth of DAI. The ratio of how much of an asset you can borrow for another is called a loan to value ratio and varies from platform to platform to platform and is mainly a function of how volatile the asset you are borrowing is. The highly volatile and smaller-cap crypto will have a high LTV.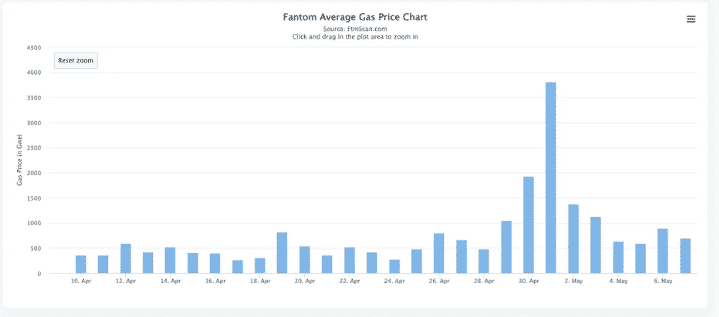 The ratio of how much of the asset you can borrow for another is called the loan to value ratio and in the case of Fantom whale, he put the precise idea to the test. After looking the FTM on Scream and borrowing DEUS and SOLID the whale locked up the haul of the tokens in a four-year staking contract. The market began moving and as the value of FTM dropped, Roosh's LTV ratio edged closed and closer to the level at which the protocol will start liquidating. People in the Fantom community watched everything unfold but because Roosh was illiquid, he could not add to his collateral and stifle the liquidation so eventually one of the members of the Deus Finance DAO lent Roosh $2 million to prevent this.
DC Forecasts is a leader in many crypto news categories, striving for the highest journalistic standards and abiding by a strict set of editorial policies. If you are interested to offer your expertise or contribute to our news website, feel free to contact us at [email protected]