Turkey's launch of CBDCs will not save the crashing Lira despite the plans of the central bankers that announced a central bank digital currency upcoming in 2021. Critics doubt that there's any chance that the central bank digital currencies will save the economy so let's read more in the latest crypto news today.
Turkey plans to pilot a central bank digital currency in 2021 and hopes that this move will place the country ahead of the dozen of other countries that explore CBDCs most of which are yet to move into a pilot phase. CBDCs are unlike to help the crashing Lira according to the critics. Turkey's central banker Naci Agbal told members of the Parliament that the country will pilot a central bank digital currency in 2021 but it might not be enough to save the Lira as one of the leading opposition parties argued.

The Turkish Central Bank established the Directorate-General Financial innovation back in November this year to carry out R&D into CBDC. Two months later, Agbal said:
 "Currently, the conceptual phase of this project has been completed. We aim to start pilot tests in the second half of 2021."
Coinciding with the announcement Is the collapse of the Turkish Lira as the cryptocurrency hit record lows since the summer. The Lira recorded a 23% drop against the dollar this year alone.  Medeni Sungur who is the president of the Turkish media think-tank Digital Media and Research Institute said:
 "Turkey's digitalisation policy is partially driven by the desire to catch up with the rest of the world and a sense of techno-optimism: İf we have a social or economic problem, well, maybe the answer is 'let's go digital', and the problem will solve itself."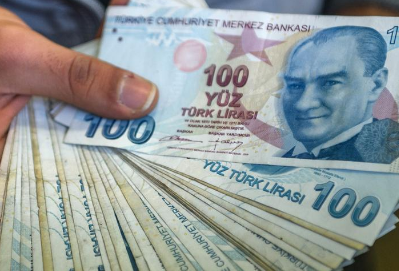 Turkey's launch of CBDCs is a move that places the country ahead of dozens of other countries that explore CBDCs which are yet to commit to pilots. The digital currency play could not be enough to save the country's crashing currency as Alper Akalin noted. DEVA's leading co-founder is Ali Babacan who served as the economic minister during the golden years of the Lira in 2002 and 2013:
 "Digital currency is exciting, but it is not the deus ex machina that will save the country's tanking lira."
Bitcoiners perceived the currency as the hedge against central banks because it is decentralized and it has a finite supply. Erdogan is a huge promoter of the unusual economic theory which proposes high-interest rates and fuel inflation.
DC Forecasts is a leader in many crypto news categories, striving for the highest journalistic standards and abiding by a strict set of editorial policies. If you are interested to offer your expertise or contribute to our news website, feel free to contact us at [email protected]