The Ubisoft Blockchain RPG game allows players to "fork" the game and this way the players will become creators so let's read more in today's blockchain news.
Nine Chronicles, the Ubisoft blockchain RPG game announced its early release on the mainnet and the game is selling out its daily allotments of native tokens according to the co-creator Kijun Seo. The game calls on users to help and create the world. The game is a blockchain-driven decentralized role-playing game backed by Ubisoft announced the release on the mainnet last week. The game is one of the first brainchildren of Seoul-based company Planetarium. The game is a MMORPG game or a multiplayer online role-playing game and it means that you can choose your own adventure with a touch of fantasy.
If you have installed the existing beta, the client will be automatically switched to the mainnet when you run it newly after 7PM KST.

— Nine Chronicles (@NineChronicles) October 27, 2020
Planetarium hopes to sow the seeds for a new space of user-driven gaming communities. A lot of people have been frustrated because the virtual worlds are getting created by corporations as Seo said:
 "It's created to serve them and to create as much profit as possible." That's not bad on its own. But when you have tens of thousands or hundreds of thousands of people, it is possible to self-organize and to mod their software and to build something that the community believes in."
The underlying premise of Nine Chronicles is hardly new. People have been modding games for a few years now and pry open the backs of Ataris in the 1970s and even tweaked downloaded games in 2010s in effect creating a bubble world, Seo continued:
 "There are some interesting examples. World of Warcraft, which is the most popular [massively multiplayer online game], released a major patch every year or two years. There was a huge change once called Cataclysm where they basically destroyed the map and created a new world on top of it, which was cool on its own, but a lot of people wanted to stay in the previous world."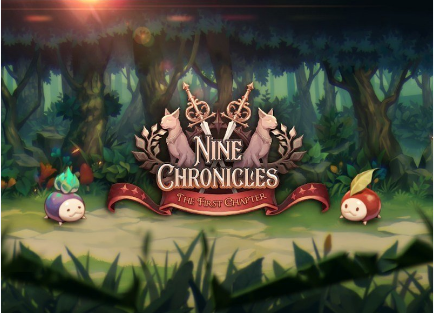 The users usually override the updates and old maps get restored so people's revolution in gaming form and almost a million accounts were made at that time. Blizzard Entertainment, Warcraft's creator didn't want that:
 "So they sued and got it shut down and after a few years released their own version of Warcraft Classic, which was actually more successful than the patch they released."
Blockchain created an opening for a new dynamic that seems to do it in every sector that it touches between the creators and the users. Forking the game relies on a pre-existing network of nodes that run the game so Planetarium only represents one node. If the creators drop out, the game will evolve further.
DC Forecasts is a leader in many crypto news categories, striving for the highest journalistic standards and abiding by a strict set of editorial policies. If you are interested to offer your expertise or contribute to our news website, feel free to contact us at [email protected]