Votem CEO Pete Martin, says that the MIT scientist that warned about the blockchain-based voting mechanism and the dangers of blockchain voting, are wrong so let's read more in our latest Blockchain news.
A team of MIT scientists recently asserted that Blockchain-based voting is not safe and it's prone to fail. Votem CEO, Pete Martin who runs the blockchain-based mobile voting company shared his opinion on the matter. He suggested that the concerns in the paper are all focused on ideal circumstances but now the real-world use cases. The researchers warned about the dangers of blockchain voting but other companies countered that this mechanism is actually safe. The MIT researchers back in February released a paper claiming that blockchain voting app Voatz allowed "different kinds of adversaries to alter, stop of exposing a users' vote." Voatz CEO responded to the research paper by saying that it was "riddled with holes."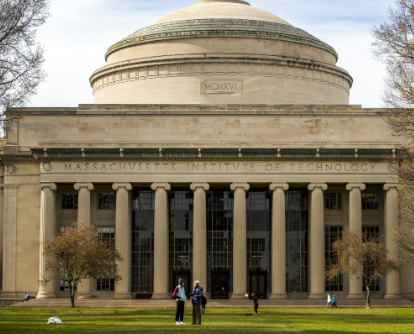 Over the past week, MIT scientists released a new paper with a broader scope on blockchain technology, asserting that blockchain-based voting systems are prone to "nation-scale" failures but Pete Martin who offers mobile voting via blockchain technology, says that the paper is not accurate. He talked with Matthew Aaron, a Decrypt podcaster, that the MIT scientist who wrote the paper are too focused on the "ideal world of voting." He said:
 "As an academic, you can talk about all the potential issues with any kind of system, any kind of a process. But there's a real world that's out there."
Martin apparently sees himself as a "blockchain and mobile voting revolutionary" and he took the aim at a few other assertions in the paper regarding concerns about ballot secrecy, ballot verifications, auditing, contestability and software independence. About the ballot secrecy, Martin said:
 "To be fair, [neither] us nor any of the other blockchain voting vendors use blockchain as the sole security technique to prevent any nation-state attacks."
Martin argued that blockchain in combination with other security measures could provide a safer voting system. He continued:
 "[The researchers] believe that a hand-marked paper ballot is the most voter verifiable type of ballot. The problem is there's a concept in voting called chain of custody. The minute you drop it in the mail, the minute you drop that in a pull box, you have lost chain of custody. And so the vast majority of ballots that went through the system in 2020 did not have true end-to-end voter verifiability. And blockchain does provide that capability."
The government of West Virginia which used Voatz back in the 2018 midterm elections, ditched the app after the MIT report so Voatz later filed a brief with the US Supreme Court arguing that the researcher should be classified as computer fraud.
DC Forecasts is a leader in many crypto news categories, striving for the highest journalistic standards and abiding by a strict set of editorial policies. If you are interested to offer your expertise or contribute to our news website, feel free to contact us at [email protected]