We are proud to announce to you today that our team at DC Forecasts just got the prestigious London Prestige Awards and was named the "crypto website of the year" by CorporateLiveWire. As one of the most popular cryptocurrency news sites out there, we remain committed to achieving a lot more in the future.
For those of you who don't know, CorporateLiveWire is an agency that provides business professionals and individuals in the corporate finance sector with information on the latest news and developments from many industries, with crypto as one of them. We are proud to be included in the competition and take the 1st prize for our efforts.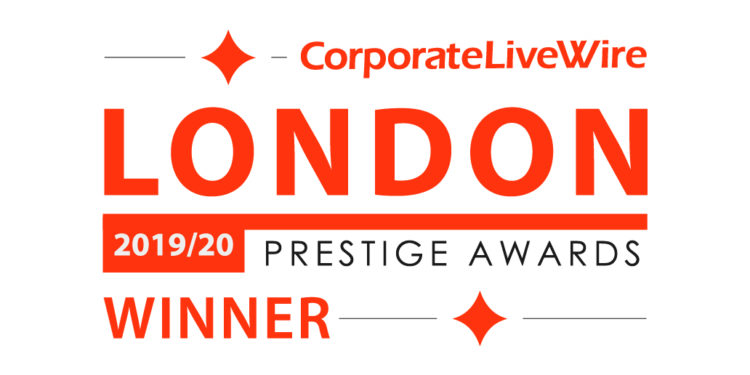 We Have Been Named "Crypto Website Of The Year"
Our team of editors, writers, and expert traders continue to set the bar higher and are committed to enjoying more awards in the future. As London Business Awards described us:
"DC Forecasts is one of the most popular online cryptocurrency news sites handling a variety of subject matters. From price movements to crypto coin updates, coin analyses and rumors, the site offers news on all major cryptocurrencies such as Bitcoin, altcoin, blockchain as well as the latest updates on the technology behind crypto."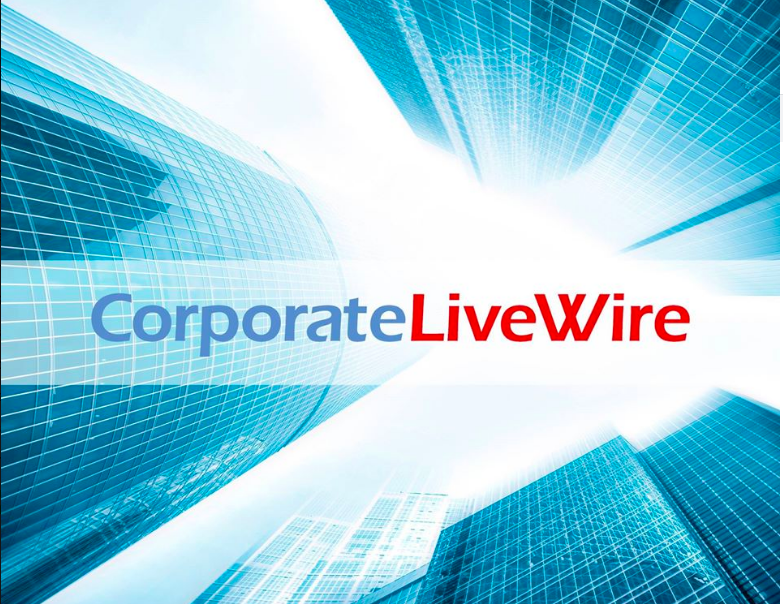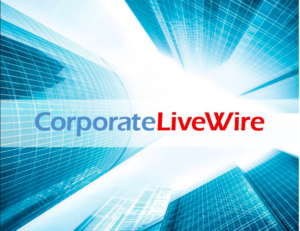 They continued in the post naming DC Forecasts "crypto website of the year", stating:
"Each year, DC Forecasts delivers more than 8,000 unique news stories, 4,000 news alerts, 10,000 images and thousands of video stories. Their team is comprised of award-winning copywriters, advanced researchers and marketers who are all dedicated to success."
DC Forecasts Just Won The CorporateLiveWire Award, And We Are Not Stopping Here
What we are also proud to note is that our team is full of experts, traders, and analysts that are knowledgeable and able to handle complex topics from the crypto space. You can see this in our Bitcoin news and altcoin news categories which are updated daily.
There is even a coronavirus news section that keeps you informed about the latest developments and insiders about COVID-19 and the link of the disease to the crypto world. From emerging blockchain technologies for fighting the pandemic to the latest numbers and analysis, you can find everything COVID-related in this category.
We can safely say that our commitment to providing fresh topics, technical analyses, and details as well as unique crypto stories is what sets us apart from the competition. Because of all this, we remain true to our integrity and freedom from bias.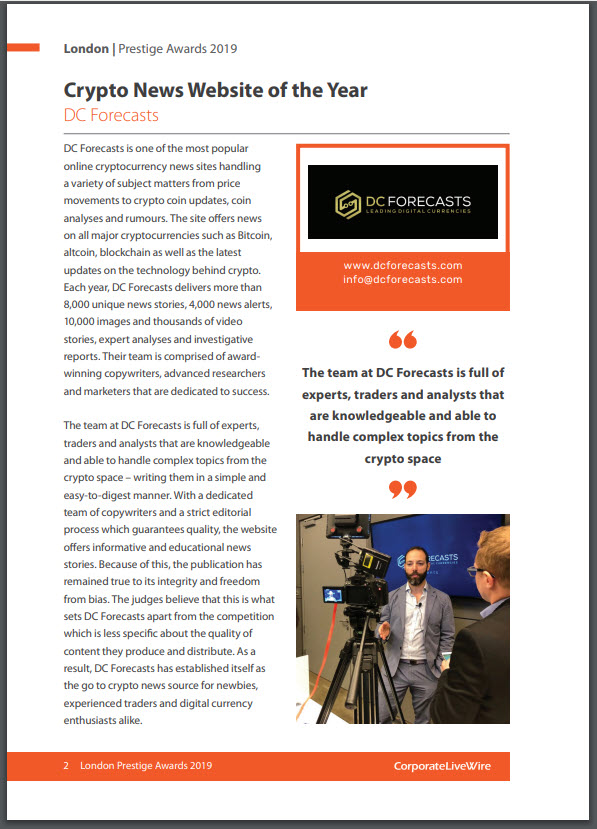 An Independent Cryptocurrency News Site Focused On The Readers
Over the years, DC Forecasts established itself as an independent cryptocurrency news site and a valuable source for newbies experienced traders as well as experts in the space. In our Cryptocurrency Education section, you can also learn more about every cryptocurrency from Bitcoin to Ethereum and see what their teams are working on. We have made this category exclusive for newbies in the crypto world and people who want to learn more.
Whether it's a daily rundown on the price of Bitcoin and Ethereum, your morning routine of listing the latest news in crypto, or dedication to each and every one of our headlines, we are confident that many good things are awaiting us in the future.
This award gives us a good push and determines us to work even harder in the future. To all of our crypto fans and followers – thank you for your support over the years!
DC Forecasts is a leader in many crypto news categories, striving for the highest journalistic standards and abiding by a strict set of editorial policies. If you are interested to offer your expertise or contribute to our news website, feel free to contact us at [email protected]