According to reports, bots run one of Ethereum's oldest NFT project MoonCats so let's read more in our latest ETH news.
The previous week, reports found by the Internet world that a collection of an NFT project, which is one of the first made on Ethereum, named MoonCats, was free for picking up. In a matter of days, the project was looted and 25,440 cats were set free, which now are going for an average of $1,800.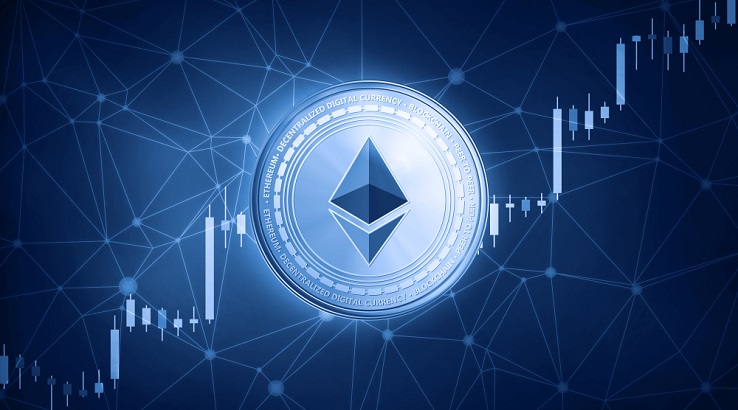 In concrete numbers 160 black and white "Genesis MoonCats" are still locked, and the power to liberate them is vested in the hands of the secret developers of the project, Ponderware. This bunch is more luxurious from the others and certain owners of some of the Genesis Cats have sold them for a price of $100,000 apiece. Awaiting the beginning of their circulation, some of the market participants set up bots in order to hunt them sooner than later. The front-running bots run on a simple if-then command: if a Genesis MoonCat is set for adoption, then automatically is purchased by the bot which is why bots run it.
The developers and the owners of the MoonCats are worried that the fun could be utterly destroyed by the bots, and are considering the option to lock up the remaining amount of Genesis MoonCats forever. "Most people don't know how to program their own bots, so it feels unfair—the common man wants a chance." was rationalized by Foobar, a MoonCatsowner who last week rescued around 50 cats.
"The sort of people who would run them are those looking to make a profit by exploiting loopholes," a community developer of MoonCats by the name of Brooks Boyd stated. He also added, "Even if the last 160 are to be locked away forever after they're released, I think that should be done conclusively (on-chain), so the on-chain view of the project…will outlive all of us." In August 2017 some days after the launch of MoonCats Boyd rescued his first MoonCat.
According to the data from Etherscan, the abandoned MoonCatRescue project dates all the way to 2017 which according to the Twitter user makes it the second oldest NFT on Ethereum after CryptoPunks and one behind CryptoKitties. In the world of crypto-collectibles, these factors like historical significance and scarcity affect the desirability of an NFT. With a maximum cap of 25,600 pixelated cat NFTs, this project fulfills the criteria for a potential NFT goldmine
DC Forecasts is a leader in many crypto news categories, striving for the highest journalistic standards and abiding by a strict set of editorial policies. If you are interested to offer your expertise or contribute to our news website, feel free to contact us at [email protected]