Are you interested in getting into cryptocurrency as a way to make some extra cash and earn money on top of your regular income? Maybe you've heard the success stories of people shrewdly buying coins early on and turning hefty gains when their prices rise after some time. Perhaps you even have tech-savvy friends or acquaintances who earn income from crypto mining. Whatever your introduction to crypto might have been, you're not alone in wanting to explore this burgeoning asset as a way to bring in more profits.
For all its growing popularity, the crypto industry is, in many ways, still in its infancy. Experts frequently advise doing thorough research into exchanges, coins, and wallet apps that align with your particular goals before committing to any investments.
It's important to note, for instance, that not all crypto wallets function the same way when it comes to their capabilities for buying, trading, and storing coins. The privacy coin Monero, for instance, will need to operate exclusively out of a free Monero wallet, while other wallets may claim to offer support for multiple currencies.
Once you've studied your preferred currencies and what wallets you'd like to use to store and trade them, you can then begin reading up on smart ways to invest in crypto. To get you started, this article outlines a few common ways to earn a profit from trading crypto.
Buy and Hold on for Dear Life (HODL)
This traditional method of buying coins at low prices and holding them for long periods is best for individuals with more long-term investing goals. With this method, investors need to be willing to wait a long time to realize profits, as they can expect to be storing the currencies they buy for months or even years as they wait for an opportune rise in value. It's only much later that they'll be able to resell their coins for a much higher sum than they originally paid at the time of purchase.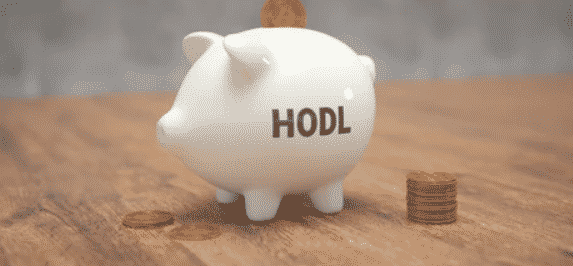 People considering this method must likewise be prepared to contend with some measure of financial risk, as crypto prices can and often do fluctuate rapidly. Though well-established coins are likely to maintain an upward trend over a period of years, newer coins may fall into the trap of being released at high prices only to lose value later. If these coins fail to live up to their initial hype, either because not enough people are buying them or because they don't fulfill a sufficiently useful function, they run the risk of taking a long time to recover or being phased out of the market entirely.
Day Trading
For those who aren't willing to keep their money locked into a long-term investment, day trading with crypto presents a much shorter investing horizon. Short-term investors who engage in day trading are often referred to as active traders or active investors, as they buy and sell much more rapidly and much more frequently than long-term investors. These investors speculate on how the value of their chosen currencies will change in the market over time and work to consistently buy at the lowest possible value and sell at the highest possible value.
Experts mainly recommend day trading for people with a deep understanding of cryptocurrency markets. These individuals are most likely to be familiar with the ways and reasons different cryptocurrencies may lose or gain value. This method also requires an even higher appetite for risk than traditional buy-and-hold crypto trading, as investors are essentially gambling on the timing of the coin markets working out in their favor.
Earning Crypto Dividends
A more passive method of making income from your crypto assets is to buy coins that will earn you dividends. Crypto dividends operate similarly to the cash dividends you would likely earn from stocks or bonds. Simply put, dividends refer to small payments made to a company's shareholders at the end of a quarter or a year, depending on the agreed-upon arrangement. Put simply, the company's total profits for the designated period are divided and distributed among shareholders.
Earning dividends may not bring you a huge financial windfall unless you have a large preexisting balance, but it can be a simple and less risky way to turn a profit on assets you already have. However, not all cryptocurrencies pay dividends, so you would need to do some detailed research into coins that do, as well as whether these dividends are worth the investment.
Borrowing and Lending
Participating in crypto lending can serve as another potentially profitable way to make money off your crypto investments. Similar to traditional loans individuals enter into with banks and other financial institutions, crypto lending involves the drawing up of a contract between borrower and lender. Unlike traditional loans, however, crypto lending is a peer-to-peer transaction between individual users rather than between a single person and an organization.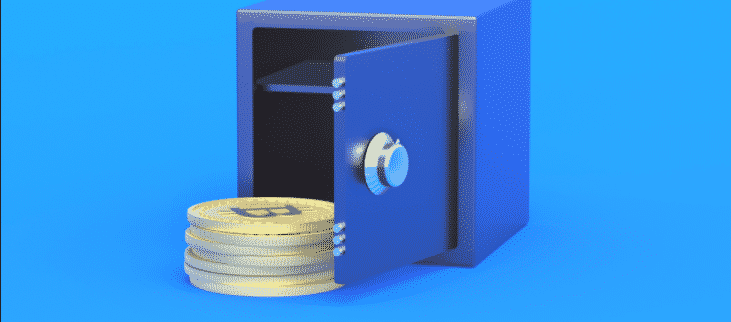 Crypto loan contracts most often involve the borrowers pledging cryptocurrency assets or holdings as collateral and agreeing to pay interest over the time it takes for them to repay their loan. Lenders accept the terms of the agreement and furnish the borrowers with cash or other cryptocurrencies as necessary. In this way, lenders can make temporary use of their borrowers' crypto assets and profit from interest payments.
 However, you'd like to try to earn money from crypto, be sure to read up extensively before bringing any money into the equation. Study the ups and downs of the market, the particular nature of your chosen coins, and the capabilities of your preferred wallets and trading platforms. Keeping yourself well-informed is key to safely navigating this challenging financial sphere and bringing in the highest possible returns on your investments.
DC Forecasts is a leader in many crypto news categories, striving for the highest journalistic standards and abiding by a strict set of editorial policies. If you are interested to offer your expertise or contribute to our news website, feel free to contact us at [email protected]