Metabillionaire is a collection of 7,777 internet billionaires, each one unique and categorized by level of rarity meaning each one is different and can be documented on the Ethereum blockchain.
Metabillionaire is stored as ERC-721 tokens on the Ethereum blockchain and is hosted on an interplanetary file system. What's great about this project is that it is documented on the Ethereum blockchain so you always have access to it and see it but you can learn more about how to use it. Being connected to real-life internet billionaires from different industries such as art, music, eCommerce, and more will get you access to events organized by the platform with the main goal to promote and support young entrepreneurs within the strong and growing community.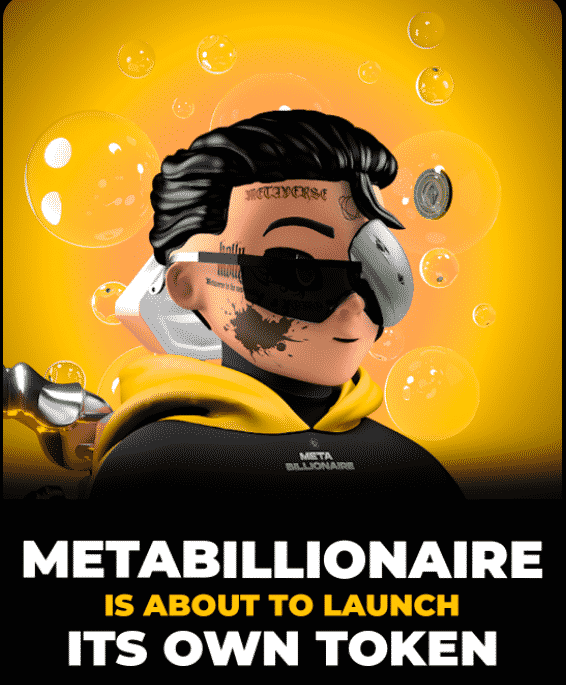 Metabillionaire Community
The project is currently in a pre-sale phase so you won't be able to get access to the 7,777 billionaires but only to 1000 of them so if you want to mint one, make sure you do it as soon as possible. Another thing that is great about it is that from time to time, the platform will choose one of the projects from the NFT holders and will invest in it to push to the next level and it will do this every quarter. Of course, this doesn't mean that you have to be a billionaire to get started but in order to take part in the events, you do need to purchase at least one NFT. By buying a rare collectible NFT, you would get access and a lifetime one, to international holder events.
The Metabillionaire community prides itself on the groups of entrepreneurs and businessmen from different industries and fields which is why they are aiming to expand the network and bring more worth for entrepreneurs. Becoming a Metabillionaire owner will bring you closer to a PRIVATE mastermind level of a group of elite entrepreneurs.
When you become a Metabillionaire holder, it means that you will have access to learn, connect and grow from real-life businessmen. There are businessmen and entrepreneurs from different industries such as crypto, real estate, art, e-commerce, startups, music, and more. ‍By becoming a part of the team, you will get an exclusive opportunity to be a part of IDOs, ICOs, and many other investment strategies but also gain access to events all around the world such as New York, Dubai, and LA but what's best of all is that it is free for the holders.
Charity
The project is built on the belief in abundance and the responsibility to be able to give to others. One of the first projects of the platform involves providing more than $150,000 to build schools and bring water to people in Africa but more importantly hope that they will set a model for others in the community to get involved in charity and hopefully change the world. Their main goal is to seek unique and new models of rewards for the holders that will incentivize them to give out to others while they grow as well. Already, the platform's team launched 20 Water Wells in different places across Africa and now they are working on the launch of a school.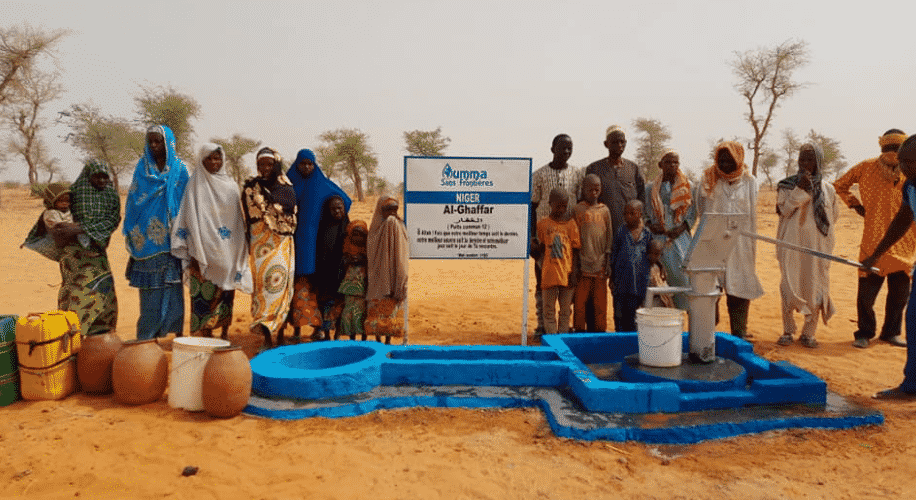 Metabillionaires will invest up to $500,000 in holders' projects and other members will be able to invest as well. MetaBillionaires are always seeking to change the landscape of the traditional models of investment and as a token of appreciation for new holders joining in and taking part, they offer a chance to stake your Metabillionaire and earn redeemable tokens which can be used to access special events, get gifts and gain access to special m merchandise.
This is a new and amazing project that will surely get your attention so don't miss out on it!
DC Forecasts is a leader in many crypto news categories, striving for the highest journalistic standards and abiding by a strict set of editorial policies. If you are interested to offer your expertise or contribute to our news website, feel free to contact us at [email protected]