$100,000 USDC got blacklisted which only highlights the importance of decentralized stablecoins and the opportunity to make DeFi censorship resistance, as we are reading more in the USD Coin news today.
Centre, the company run by Circle and Coinbase has just executed the first-ever blacklisting complying with a request from the U.S law enforcement. The $100,000 USDC can be traced back to an address that withdrew funds from a Binance cold wallet. Decentralized stabelcoins have to fix their peg volatility and to accrue liquidity to get away from the centralized variants. CENTRE Consortium, the creator of the USDC stablecoin, blacklisted an ETH address with more than $100,000 USDC on it which serves a bold reminder that the centralized stablecoins are exposed to huge legal risks and underpins the huge importance of decentralized stablecoins such as DAI and SUSD.

CENTRE's blacklisting of an address that held a huge sum of USDC is the first time that the centralized stablecoin provider banned an address from using its stablecoin. When CENTRE executes the blacklist function for a particular address, the USDC address is locked and cannot be used for on-chain transactions. It could also not be recoverable despite the redemption progress that the company made. The on-chain trail revealed that the blacklisted addresses received about 277,000 USDC from another address which has already dealt with huge sums of stablecoins that use centralized exchanges such as Binance.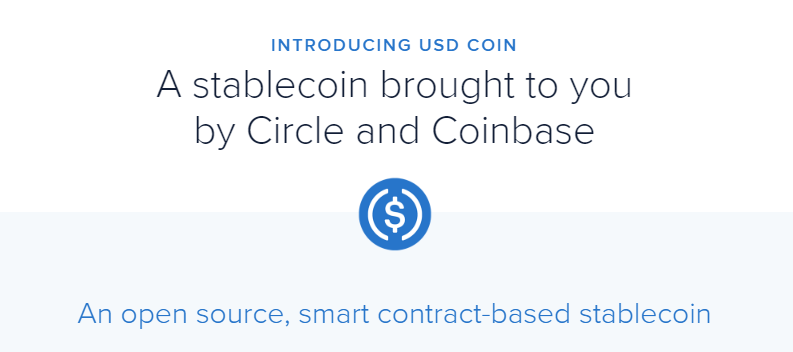 We cannot be certain whether the same entity owns the funding address and the blacklisting address but the logic is that once you blacklist one and leave the other one the evidence is that there are multiple parties involved. In a comment to The Block, CENTRE said:
 "Centre can confirm it blacklisted an address in response to a request from law enforcement. While we cannot comment on the specifics of law enforcement requests, Centre complies with binding court orders that have appropriate jurisdiction over the organization."
USDC is a billion-dollar stablecoin that is used within Ethereum's DeFi ecosystem. It is preferred among the users because it is not as unstable as DAI. The stablecoin is collateral on Compound, Aave, and MakerDAO. There is 26.85 million USDC locked in MakerDAO which represents 2.9% of the stablecoin's supply. There's no immediate concern for DeFi after the blacklisting but this still highlights the need for a decentralized stablecoin to take the reins and to become the leading asset of choice for DeFi.
DC Forecasts is a leader in many crypto news categories, striving for the highest journalistic standards and abiding by a strict set of editorial policies. If you are interested to offer your expertise or contribute to our news website, feel free to contact us at [email protected]