The play to earn crypto games as part of the gaming industry became a top choice for crypto lovers recently, giving an opportunity to players to earn while playing. Today, the play-to earn crypto games industry is worth billions due to the underlying blockchain technology that helped create a whole new digital economy.
The Best play to earn crypto games does what traditional video games can't – and that is reward players for playing and spending time in the game. Each game has its own unique way of providing rewards to players and they can vary from crypto to NFTs and more. Some of the best crypto play to earn games require investing before playing but there are many that are free to play.
The best play to earn games crypto edition, are defined as crypto games that provide an opportunity for players to enjoy the gameplay, perform battles, create characters, and complete quests and tasks. By doing that, players can receive a form of in-game currency that can be used to buy an NFT or crypto or simply transfer the reward in a crypto wallet and trade it later on in the crypto market and real-world usage.
Essentially, the chance to use these rewards in the real world is what incentivizes players to engage with this type of game and it is why some of the best play-to-earn games increased so much in popularity.
With that being said, we are going to discuss some more about the best crypto play-to-earn games and what they offer.
WHAT ARE THE BEST PLAY TO EARN CRYPTO GAMES FOR 2022?
The best crypto play to earn games offer different features, rewards, and different gameplay experiences. Let's start off with number one.
1. The Sandbox: Blockchain-based crypto game
The Sandbox is one of the very best play-to earn crypto and blockchain-based games and it allows players to get creative and use their imagination.
The Sandbox is built as an Ethereum-based open-world game while also working to reduce its carbon footprint and fees. This is one of the most popular GameFi token projects and the game itself is similar to Minecraft.
Players are able to design games and build their own worlds while going on adventures as well. Then, once the player is done building and creating, the "world" can be sold for profit or it can be used as a mini-game where other players can come to play and pay to do so.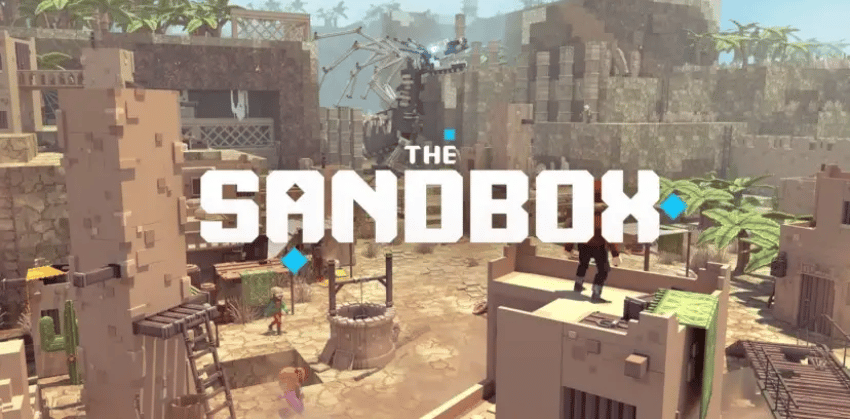 The most valuable resource in the game is LAND and each piece of it is actually an NFT which symbolizes virtual land ownership. The players are able to create unique locations and rent the LEND to other players. However, the best way to make money in the game is by being creative. You can create NFTs and then sell them on the marketplace for which you will get the in-game currency SAND.
Also, players are then able to price their NFTs anywhere from $1 to $4800 but can also monetize by buying land and renting or selling for profit to other players.
2. Decentraland: 3D World-Building Game
Another one of our best crypto play to earn games is Decentraland. The native token of the game is called MANA and it was created by Esteban Ordano and Ariel Meilich.
Decentraland allows players to monetize their virtual real estate. In the game, there are 90,600 individual plots of land and here, players can create and build buildings, scenery, parks, cities, and any other NFT that their imagination allows.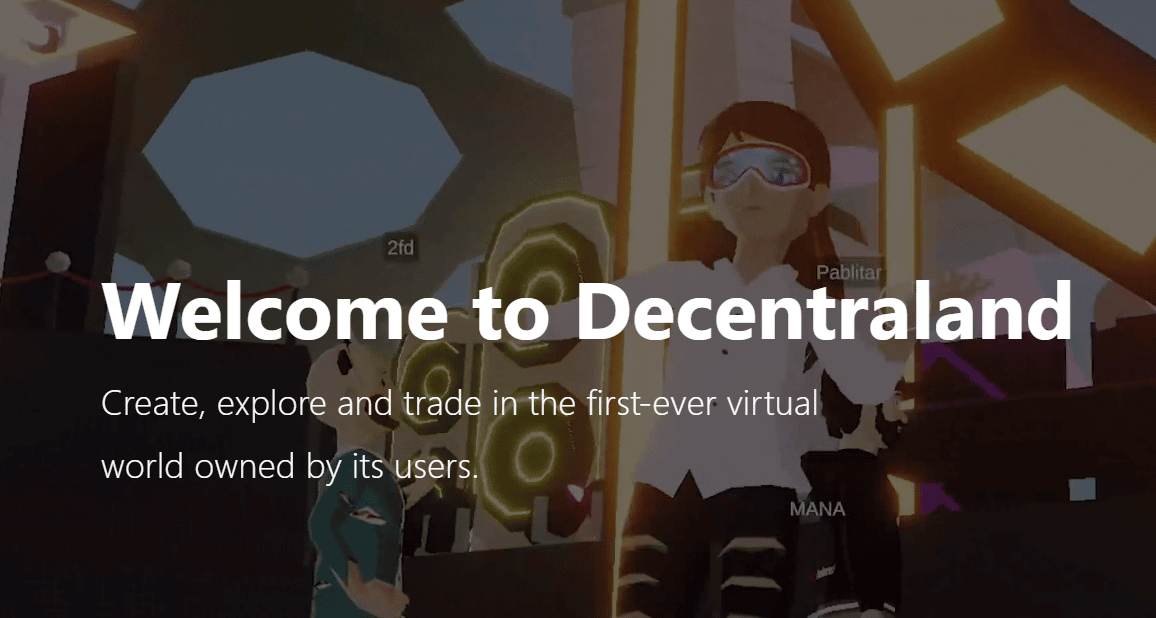 With digital assets, players can create gaming challenges, tasks, requests, social experiences, and events that can bring them even more money when other players take part. Decentraland also has a builder tool and a marketplace that helps bring the gameplay to life. Players can use the builder tool to create NFTs and then trade them to earn MANA.
The best way to probably earn some money with this game is to buy land, wait for its price to go up, and then sell it for profit. Buying a plot of land can cost up to $3000 but if you are patient enough, the price can increase, and then sell it for as much as you wish.
3. Axie Infinity –  The Most Popular NFT Crypto Game
Axie Infinity is an Ethereum-based play to earn game or more specifically on Axies- Ethereum-minted NFTs that the players can raise, collect, breed, battle, and trade with other players.
There are many types of Axies to choose from and gamers can customize them endlessly. Once a player in the game battles and wins, he can earn a Smooth Love Potion or SLP token that can later be sold for Axie Infinity shard tokens which are the utility tokens for this game.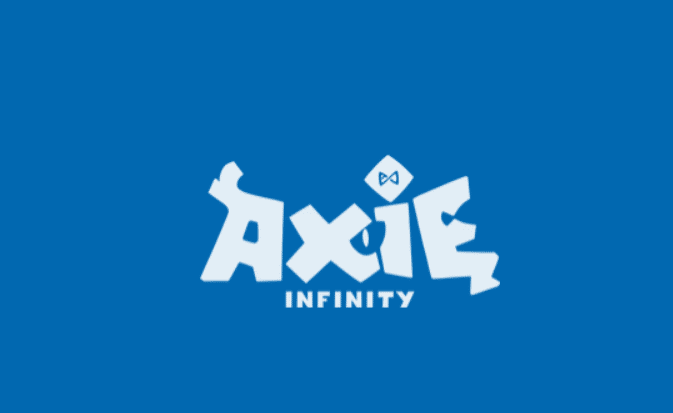 There are more than 500,000 average monthly users that play this game despite the prices of the SLP Tokens crashing and their supply growing. However, Axie Infinity has quite a loyal community.
4. Battle of Guardians – Best Real-Time NFT Multiplayer Game
Battle of the Guardians is probably one of the most popular multiplayer NFT games and was developed by Unreal Engine, focusing on in-game fights and high rewards.
The gameplay is set in a multi-realm virtual gaming world and it has three types of characters: Humans, Guardians, and Demons. All of these characters have their own specific characteristics such as damage stats, intelligence, and health.
The way it works is that players battle other players with different characters to try and earn the Battle of Guardians Share which is the in-game currency and the governance token as well. Earning will mostly depend on the skill levels of the players or better known as tiers. There are three tiers: God of War as the highest tier, Legendary Warrior and Elite Fighter.
As a part of the best crypto play to earn games, it offers multiple ways to make money. The most common one is to take part in battles and complete tasks and various requests for rewards. However, the game has NFTs as well that can be traded.
There's even an option to rent a character to other players and get a profit from it which is a great way to earn passive income.
5. Lucky Block – More Than 2700 Games Available
Lucky Block is a great way to earn more cash while playing as it enables players to enjoy up to 2700 games from slots, live casinos, table games, and more.
There are many popular and well-known providers like Microgaming and Evolution that have their games on this platform, allowing players to enjoy games like Triple Royal Gold, roulette, blackjack, and poker.
This platform also works as a Bitcoin casino and allows for sports betting on more than 30 sports options like the in-game markets for FIFA, NFL, NBA, and more.
In order to play on Lucky Block, it will literally take a few seconds to register with an email. There are no KYC processes and you don't have to verify an email address. The players can enjoy various bonuses, and cashback and become a part of the loyalty program.
Also, this gaming platform offers a $10,000 airdrop in the LBLOCK native token that has a market cap close to $1 billion in its peak time. The minimum deposit to play is $1 and the players can also use cryptos like DOGE, ETH, and BTC to fund their accounts. What's great about it is that players can also pay in-game with Apple Pay, bank wire, Google Pay, and more.
6. Gods Unchained
Gods Unchained is also one of the best play to earn games crypto editions created by the same team behind Immutable X, the Ethereum layer-2 scaling solution.
It is one of the most popular games and the reason for its popularity is that it was built on Ethereum and uses Immutable X where all decentralized applications can trade peer-to-peer without fees.
The game is built on Ethereum which means the built-in marketplace uses ETH as a currency so each player would need a MetaMask wallet or another supporter wallet. Also, you would need to register to play the game and create an account but as a new player, you will be given a free set of cards to start with.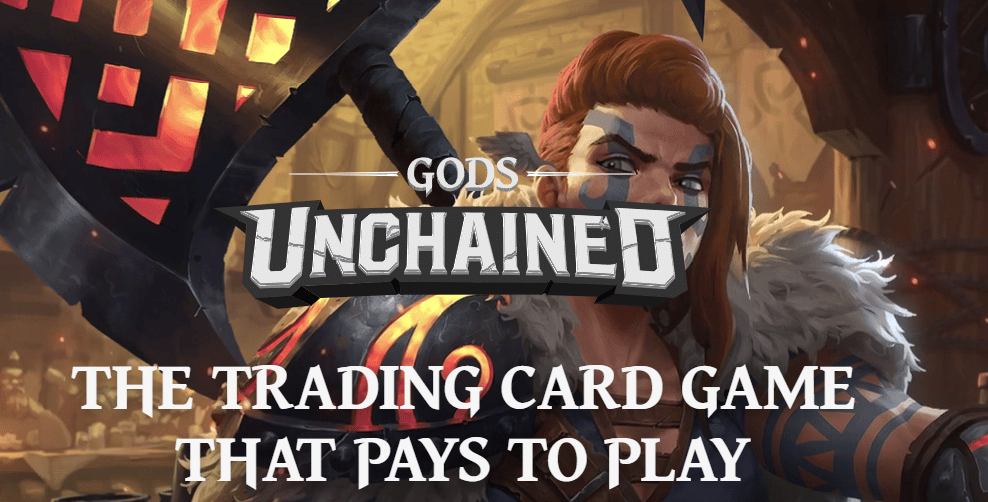 Gods Unchained has its own crypto token known as the GODS token which is an ERC-20 token and can be used to craft NFTs, buy items and earn other rewards by holding the tokens on Immutable X. Players also get voting power that can later be used to take part in governance proposals.
7. STEPN
STEPN although not really a game, is a Web3 lifestyle app that has gaming elements. This app offers great earning concepts so the users can buy NFTs in the form of sneakers and use the GMT token as the main governance token.
Once they start running, walking, or jogging outdoors, the players will gain a GST game token. The goal is to bring people closer to having a healthier lifestyle.
Conclusion
There are plenty of play-to-earn games on the market and they vary in terms of earning mechanisms, rewards, genres, and more. However, what's in common for all of them is that they use cryptocurrencies and provide players a chance to earn some extra cash or tokens for completing tasks, requests, and battles.
DC Forecasts is a leader in many crypto news categories, striving for the highest journalistic standards and abiding by a strict set of editorial policies. If you are interested to offer your expertise or contribute to our news website, feel free to contact us at [email protected]