Bitcoin SV suffered yet another 51% attack as an unidentified group recognized the blockchain and created 3 different chains that were mined at the same time as we see more in our latest bitcoin SV news.
Bitcoin Sv is the blockchain created as a fork of Bitcoin Cash which got promoted by entrepreneurs Craig Wright and Calvin Ayre. Now, Bitcoin SV suffered yet another 51% attack and it further weakened its already tarnished reputation in the crypto space. The attack follows a similar chain reorg that was orchestrated by Zulu Pool a month ago. The report was shared by Lucas Nuzzi who is an active member of the Crypto Twitter community and a part of the team at the data analytics platform coinMetricks.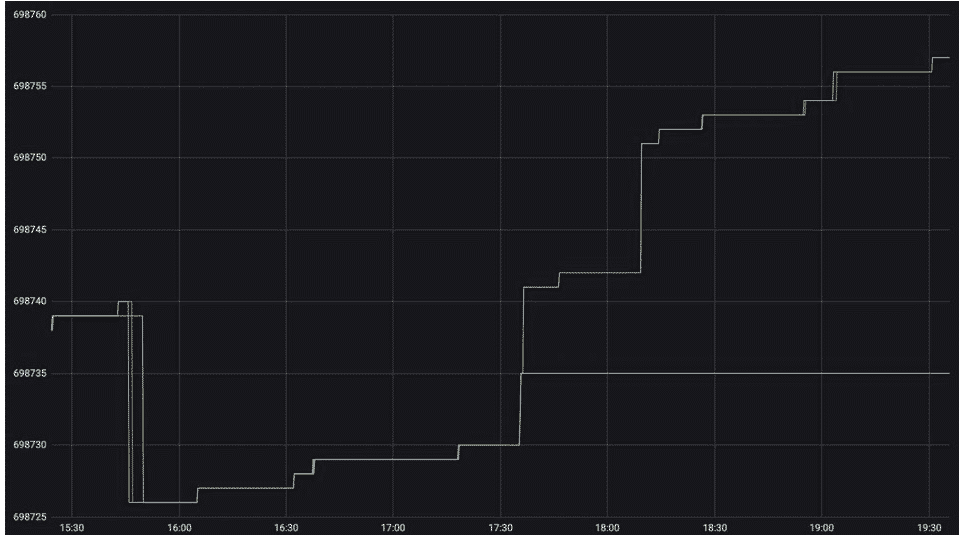 As per the reports, the group of miners initiated a chain reorganization on August 3, 2021, and managed to create 3 different versions of the blockchain which were mined ad the same time by different mining pools. After the attack, a huge chunk of hashing power was unleashed and attackers succeeded. Over a dozen of blocks were being reorganized and up to 3 versions of the chain were mined at the same time. The attack continued for about 12 hours and achieved a reorganization of about 14 blocks which is a disaster for the trustworthiness of the blockchain which depends on its immutability to guarantee the value and its prestige among users.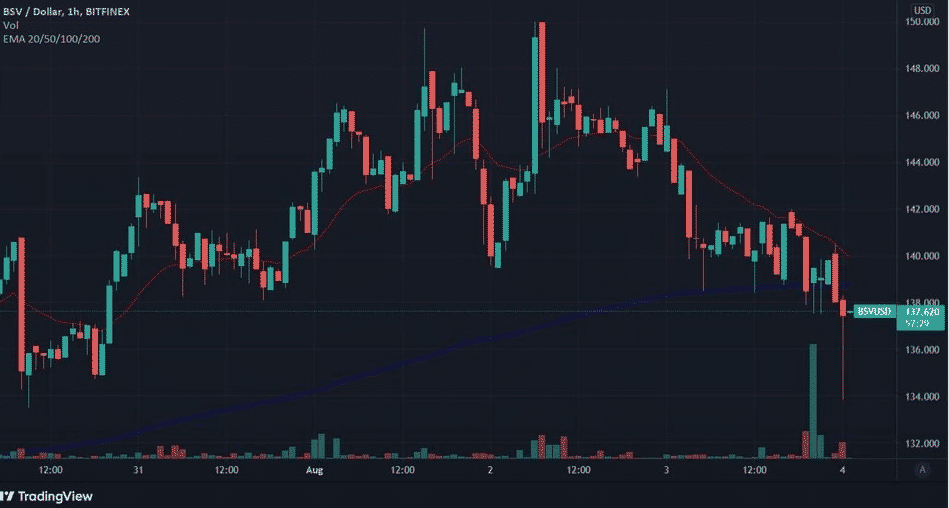 The attack had an impact on the prices of the BSv coin and the coin was already bearish so this was only more bad news. BSV lost about 7% in the 24 hours and hit a low of $133.83 before recovering to its current $137. The 51% attack happens when an entity manages to control 51% of the total hash rate of the blockchain which can decide which new blocks were added to a chain and thus confuse the nodes. The 51% attack occurred on the weaker chains which were unsafe or uninteresting to miners. The most popular examples of these kinds of attacks aside of BSV include cases of Ethereum Classic, Bitcoin Cash, and Verge.
One of the most pro-active BSV entities on Twitter, the Bitcoin association confirmed the attack and urged node operators to run a command and invalidate the blocks offering services to clarify the doubts:
"To invalidate the fraudulent chain, node operators should run the following command on their #BitcoinSV node:

bitcoin-cli invalidateblock 000000000000000003B67AEC95E9B5DA897EB5EBF3227D5A6A67835104367840

Please reach out on Twitter with any questions for the BA team.

2/2

— Bitcoin Association (@BitcoinAssn) August 3, 2021"
DC Forecasts is a leader in many crypto news categories, striving for the highest journalistic standards and abiding by a strict set of editorial policies. If you are interested to offer your expertise or contribute to our news website, feel free to contact us at [email protected]