Fusion Markets: User Opinion And Review
In this Fusion markets review, we are taking a closer look at the company's product offerings, mobile trading platform, fees, and features. Also, we will take a closer look at what users had to say about it and whether it is easy to open an account and use this platform. Let's dive into our Fusion Markets broker review.
Online reviews and comments show that this platform was not the best option for desktop traders. Although being a young broker from Australia, they launched in 2017 and only made a few improvements since then. The company offers crypto trading pairs and CFDs.

It is located in Melbourne, Australia and it is regulated by the Australian Securities and Investment Commission and the Vanuatu Financial Services Commission.
Investment Programs and products
The Fusion marketing review shows that this broker provides opportunities to earn money for users that trade on their own but also for clients that can open Multi-account manager accounts.
These various options are preferred for experienced traders that can manage their accounts and also investors' accounts while getting a percentage of the traders. However, for beginners is not the easiest platform to use and the main option is to set up an account and copy trades from other traders that are more experienced.

There's also the possibility of a Multi-account manager which is mainly a solution for professional managers. For these types of accounts, they are required to have their client base and use positive conditions to trade on multiple accounts. Fusion Markets reviews show that the platform offers special terms but you would have to contact the broker itself and discuss your options.
For a MAM account, the managers will have to make a minimum deposit of $5000 which means that this account cannot fall below this size. You would also have to have at least three clients and three months of statistics that confirm the profitability but more importantly have a license.
Fusion Markets Copy Trading: What Is It Exactly?
The Fusion Markets broker review mostly focuses on this feature of the broker. It cooperates with two copy-trading services which allow for automatic copying of trades and traders. These platforms include DupliTrade, AutoTrade, and MyFXBook.
Both services have strict criteria for selecting traders from the vast array of accounts to copy signals from. The applicant strategies have to have a proven track record and establish their strategies.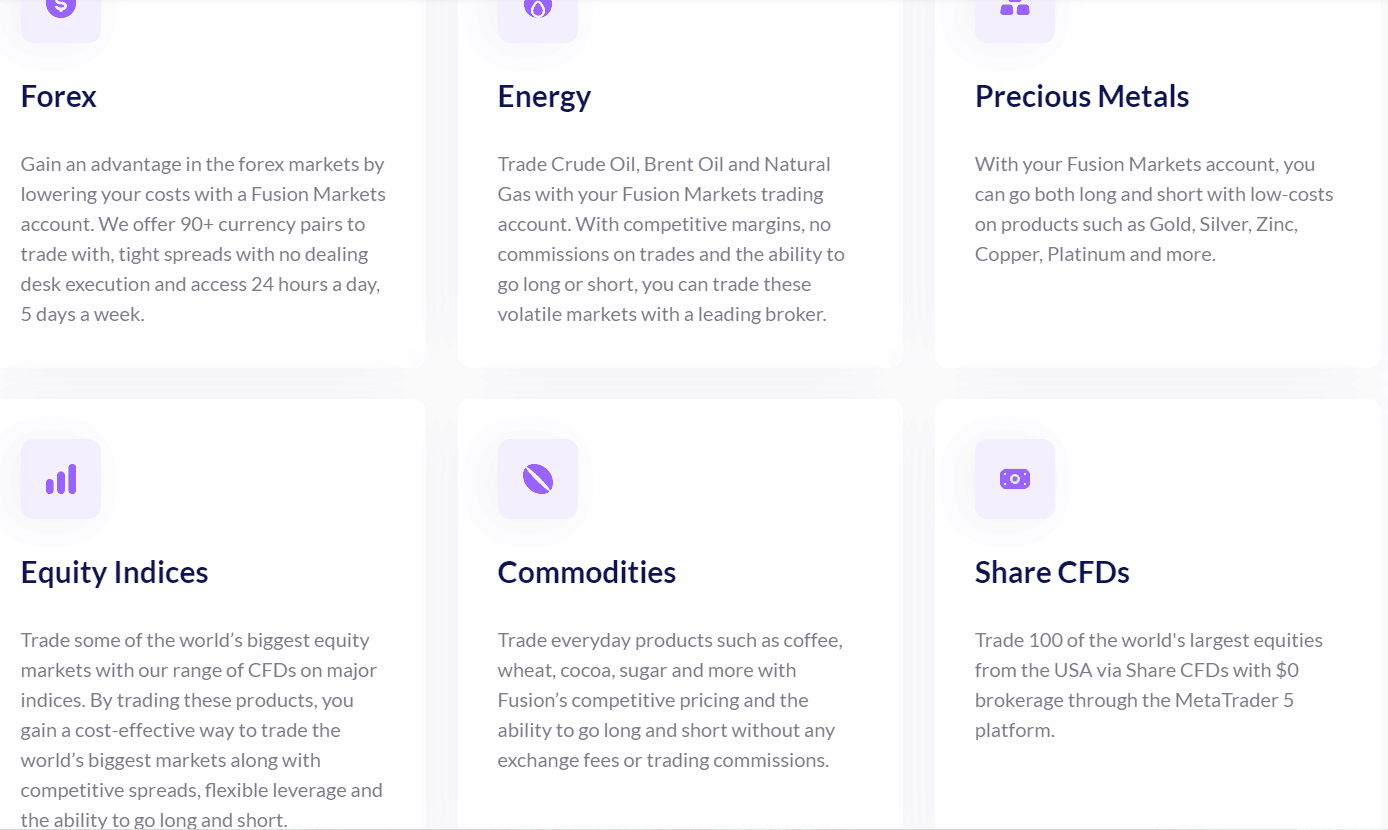 The Copy trading feature allows for creating passive income even for those that don't have experience in Forex trading. What's good about it is that you can choose which strategy you will copy to your account and make use of real-time account tracking.
Essentially, social trading is a combination of investment and social media which allows for direct communication with other investors and a quick exchange of information about what trades to perform.
The biggest plus is that you can analyze all trades and you can learn from the mistakes before you continue with the execution. Traders are also using automated software that can mimic the strategies of the selected traders. The Mirror trading and social trading features don't directly lead you to the trades that someone makes but they are automating strategies to allow a user to follow a certain strategy.
Copy trading, on the other hand, follows trades made by a selected trader such as notifying when a position is opened and closed and which accounts are linked. Social trading involves a closer look at the trades and it is good for people that want to learn to trade and experienced it firsthand.
You should know however that in social trading, you might be responsible for the trades you perform because you gain information from other traders but you cannot automatically execute the trades based on others. The main advantages include:
-earning passive income- simply open up an account and find a reputable investor to learn from. There's less risk than the usual investor strategies but it does have a few drawbacks like not being able to access markets such as Forex or commodities. Of course, copy trading is not exactly risk-free. However, you can still learn from the experts.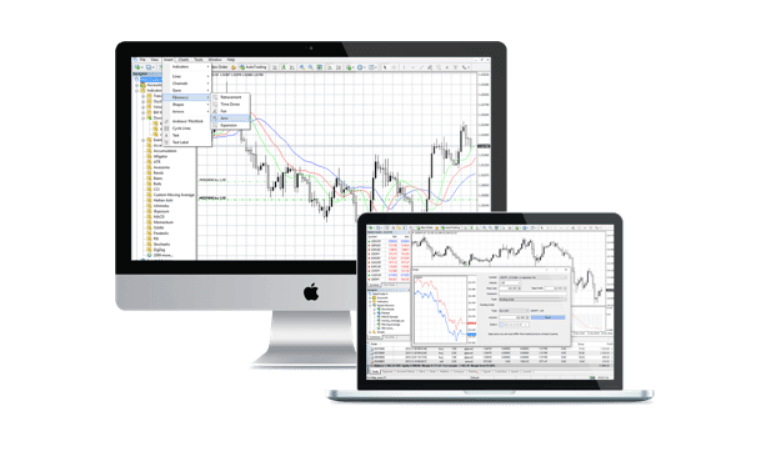 One major benefit is that you can save a lot of time learning about the fundamentals of forex trading. Learning how to analyze market information and make a strategy on your own often takes a long time so copy trading helps to shorten this process by following the markets in real-time.
You can also learn how to handle losses. This doesn't mean that you should trust some investors in what they are doing with their trades entirely because even they make mistakes. What you as a trader should do is study the losses and look for errors in the approaches in order to bypass risks. Among the things you can learn about is recognizing mistakes and finding another way to approach them.
Withdrawal Options and Fees At Fusion Markets
At Fusion Markets, the first fund withdrawal is possible only in a way that they were credited in the first place. You cannot withdraw funds to third-party accounts and these withdrawals are available via credit, debit card, skrill, Wire transfer, and Neteller.
All of the payments received by 11 AM on a business day will be processed the same day. If the broker gets a request after this time, it will be processed on the next business day. The customers get their funds in 1 to 5 business days for credit and debit cards and from 2-5 days for bank transfers.
Users can withdraw their funds to Visa and Mastercard as well. Fusion Markets doesn't charge a withdrawal fee but the banks might use some fees from $15 to $25 which is why they have a minimum amount of $30 via wire transfer. Withdrawals to credit and debit cards are usually commission-free, including withdrawals via Neteller and Skrill.
Commission Rates and fees
Fusion Markets offers low commission rates on trading and this broker is among the most popular about this feature. Fusion Markets is a fully digital platform that allows traders to start with almost no effort but you would have to submit a simple web form that will verify your residency.
The company has some ambitious plans for growth in the near term but it's still low-cost to qualify as a legit, top-end broker. The company has loyalty commission policies and decent legal documentation for starters.
FAQ
Where Is Fusion Markets Based?
Currently, the head office of Fusion Markets is based in Melbourne, Australia but more offices are to be opened worldwide soon.
Is Fusion Markets licensed or regulated?
Fusion Markets is regulated in Vanuatu and Australia by the Australian Securities and Investments Commission and also the Vanuatu Financial Services Commission.
Which countries do you not accept?
Fusion Markets doesn't take clients from Congo, Iran, New Zealand, Palestine, Russia, Iraq, Afghanistan, Ukraine, Yemen, USA, Syria, Somalia, North Korea, and Sudan.
The Review
Fusion Markets
In this Fusion markets review, we are taking a closer look at the company's product offerings, mobile trading platform, fees, and features. Also, we will take a closer look at what users had to say about it and whether it is easy to open an account and use this platform. Let's dive into our Fusion Markets broker review.
PROS
Low Trading Fees
Great customer service
CONS
No Investor Protection
Lacks Educational Tools
Limited Selection of Products
Review Breakdown
Not Enough Trader Protection

0
DC Forecasts is a leader in many crypto news categories, striving for the highest journalistic standards and abiding by a strict set of editorial policies. If you are interested to offer your expertise or contribute to our news website, feel free to contact us at [email protected]