Tether wants to become more transparent it seems as it claims that the coins are backed by reserves worth over $35 billion after releasing an attestation regarding its services as we can see more in our latest Tether news today.
In an attempt to show that the stabelcoins are fully backed, traders remained skeptical but still, Tether wants to become more transparent as it seems. According to the attestation regarding its services and the document consisting of Tether's own report and a statement from Moore Cayman accounting firm, Tether had about $35.3 billion in assets and $35.2 billion in liabilities. The liabilities were related to digital tokens issued which are to say that they were backing the Tethers in circulation at the time.
This is a gesture towards transparency from a company that faced intense scrutiny for the evasiveness in the past with the New York State Attorney General's office concluded its long-running probe into the Tether operations and fined the company $18.5 million as a part of the settlement agreement. The new document isn't anything but doesn't mean that there aren't any questions.
well no, it's not quite that simple. They've stuffed digital assets into intangibles because they don't quite fit anywhere else. But intangible assets are not simply valued at historical cost. They are subject to periodic impairment tests.

— (((Frances 'Not A Monster' Coppola))) 🌷🌷🌷 (@Frances_Coppola) March 31, 2021
According to the attestation, Tether had $35.3 billion supporting the $35 billion in Tether circulating at that time. As a part of the investigation into Tether, the AG's office determined that the previous transparency update regarding Tether's reserves is misleading including a bank statement but not disclosing that most of the funds are deposited in the bank the same morning.
Since the attestation looks at a moment in time, we cannot know if that's what's going on here but a complete audit will provide a broader picture of the holdings and examine activity in a longer period of time.
As recently reported, Tether the number one stablecoin by market capitalization and it became available on the Solana blockchain a day ago. After the announcement was made, the Solana price, or more specifically the price of the SOL token went from a low of $13.81 to $16.06 which marks a 16% increase as per the data by Nomics but later corrected slightly.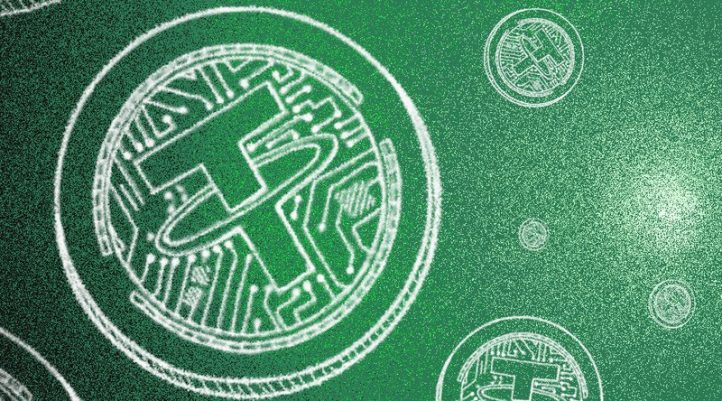 In addition to the ETH blockchain and now Solana, USDT tokens are easily found on the EOS, TRON, algorand, and other protocols and networks as well. Solana is a proof of stake blockchain network which markets itself as a high-speed and low-cost alternative to Ethereum.
DC Forecasts is a leader in many crypto news categories, striving for the highest journalistic standards and abiding by a strict set of editorial policies. If you are interested to offer your expertise or contribute to our news website, feel free to contact us at [email protected]