The BTC lender Celsius Is joining BlockFi on the list of companies geting scrutiny from state securities regualtors as we are reading more today in our crypto news.
BlockFi is a New Jersey-based crytpo lendign paltform and it faced a lot of scrutiny from the state securities regualtors all summer and Coinbase also was warned by the US SEC that it will be sued if it launches its high-yield Lend program. Now the BTC lender Celsius, is catchign up on the regulatros' target list. The New Jersey Bureau of Secrutieis filed a cease and desist order against the company to stopofferign high itenrest accounts to all New Jerseycustoemrs by the end of OCtober. Today, the Texas State Securites Board also ordered the company to appear for an administrative hearing and even threteaned to issue its own cease and desist orders against the company to stop serving the clients in the state. The order also reclares that fines and resittuions are one of the possible remeidies.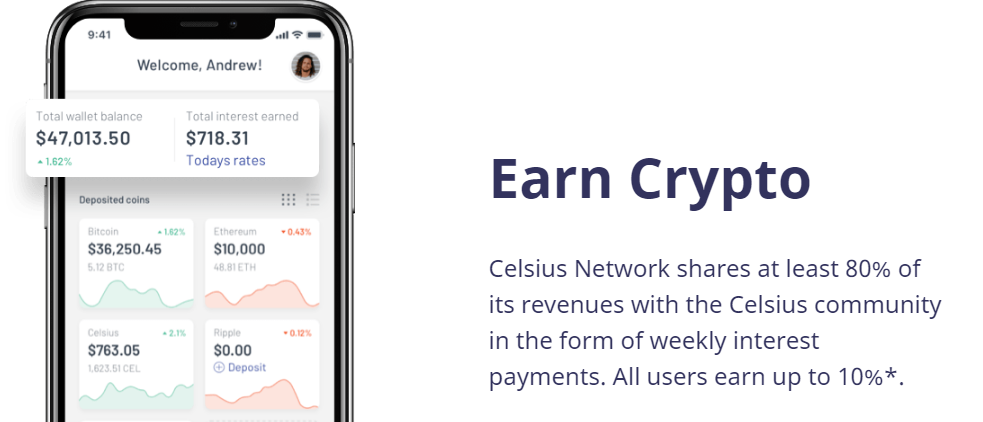 The issues are Celsius's crypto interest accounts. Clients are able to sign up for the platform and to deposit cryptos they own with Celsius which loans them out. In return, the clients recieve itneret rates for higher than the rates from traditional bank savings accounts. The network advertises returns of up to 17% but ther ates are updated every week and vary from asset to asset. Right now, stablecoins like Tether and USDC fetch 8.88% while Ethereum and BTC got interest worth about 5-6% per year.
Texas and New Jersey noted that the Celsius API partner program is reaching for these accoutns because the API partners canthen offer and sell the unregistered Celsius Earn Interest-Bearing Accoutn to their clients. None of this according to the regulators is sanctioned by the state bcause Celsius has not registered with the agencies nor with the SEC to start selling securities whcih are tradeble investment products. Most lawyers that specialzie in digital assets see this yield products as securities because they function an unsecured bond where the borrower agrees to pay someone back without having to provide collateral.
The same issue was with BlockFi which recieved a cease and desist order from the NEw Jersey attorney general's office which was followed by a cease and desist order from Texas, Kentucky and Vermont. As a result, BlockFi's market coverage is getting smaller and it no longer offers its BlockFi Interest Accounts to the Texas residents and has to stop serving in New Jersey as well.
DC Forecasts is a leader in many crypto news categories, striving for the highest journalistic standards and abiding by a strict set of editorial policies. If you are interested to offer your expertise or contribute to our news website, feel free to contact us at [email protected]