Coinbase executives don't talk about the Robinhood acquisition while the exchange is undergoing its first rough patch as a public company so let's read more today in our latest Coinbase news today.
The Coinbase executives don't talk about the Robinhood partnership and on the earnings call, the company made clear it aims to stay the course in building for the long term. Coinbase showed disappointing results and caused the stock to crash but the top executives suggested during the earnings call that the company has no major moves planned like the merging with Robinhood or its acquisition.
COO Emilie Choi gave a short opinion on the idea of a tie-up with the trading app whcih is a topic that was the most upvoted item on the discussion board for the investors that coinbase users inform the investor calls. Choi said:
"We are a crypto company, crypto is in our DNA and everything we do is in service of building the crypto economy and increasing economic freedom, so we don't plan on offering traditional securities unless it would massively accelerate crypto adoption."
Choi talked up plenty of investments made by the company's venture capital arm that give it a stake in many of the leading companies in Web3 like Uniswap and Alchemy. Choi implied that those investments will enhance Coinbase's long-term financial and strategic position which is a view that could prove accurate given how during the earlier times of the web, the likes of Microsoft bought stakes in companies like Facebook which was in its early days at the time.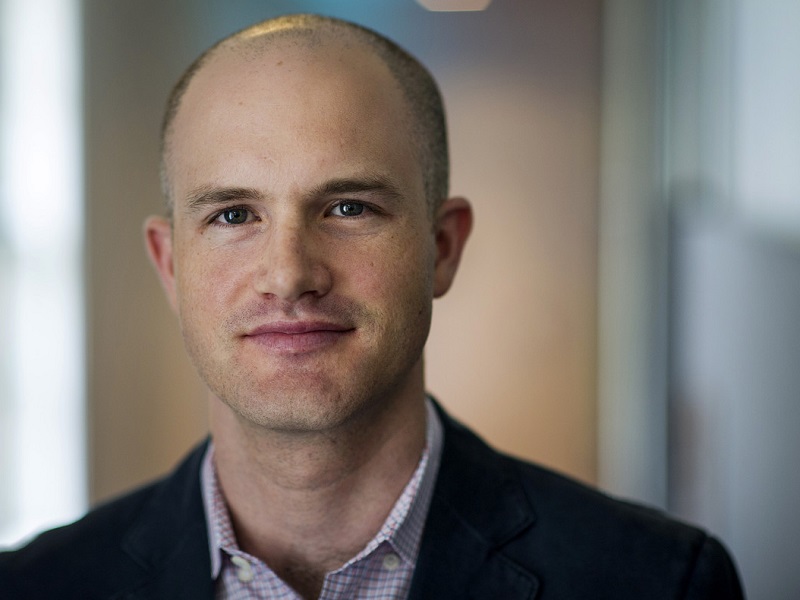 While the venture investmetns could prove to be good in the long run, the company will face increasing pressure from the shareholders that are frustrated with the free fall of the stock price which crashed below $61 which is a far cry from the $350 levels from the debut last year. Coinbase's executives appeared unperturbed with the company's financial performance saying that they have no plans to conduct layoffs despite the quarterly loss as a public company, as hte CFO Alesia Haas noted:
"We can choose profitability over-investment in the business, but we chose investment in the business."
CEO Brian Armstrong and Haas also reiterated Coinbase's longtime mantra of creating for the long term and noted that the company's biggest amount of crypto under custody serves as a "moat" against competitors. In response to a question about the coinbase cloud services, Armstrong said the company came to furnish a lot of tools it build for internal use to third parties and put it in a position to stack pick and shovels businesses on the current operations.
Armstrong added that coinbase navigated plenty of market downturns in the past and the company has no intention to pivot now. He also said new employees will benefit from experiencing how crypto is a cyclical business.
DC Forecasts is a leader in many crypto news categories, striving for the highest journalistic standards and abiding by a strict set of editorial policies. If you are interested to offer your expertise or contribute to our news website, feel free to contact us at [email protected]