Zcash switches to Halo proving system which facilitates trustless digital cash payments on mobile phones thanks to its latest network upgrade 5 which was announced last June, aiming to bring new features such as Automatic shielding and unified addresses so let's read more today in our latest Zcash news.
Zcash switches to Halo proving system as the Electric Coin Company announced in a blog post about the launch of the network upgrade that was announced in November 2020. NU5 includes the ORchard shielded payment protocol that the company says will remove the reliance on the complex setup ceremonies which Zcash used in the past. ECC said that using the Halo proving system in the protocol allows Zcash users to make private and digital cash payments on their mobile phones which are made possible via a new address format that is called unified addresses and removes the need to juggle multiple address types.
Zcash Network Upgrade 5 is live on mainnet. For my perspective on what this is and why it is historically important, see this thread: https://t.co/4wnZR5PXnE pic.twitter.com/5VcrZO2cTh

— zooko❤ⓩ🛡🦓🦓🦓 (@zooko) May 31, 2022
Another feature the company touted as being of interest to the privacy-minded enthusiasts is the ability to route automatically any ZEC recieved at a unified address to the latest shielded pool which ensures that each transaction is shielded by default. Zcash is a fork of the Bitcoin protocol and it is known as a privacy coin. Zcash uses the zero-knowledge proofs as a form of cryptography that can verify the legitimate transaction without exposing many details like identifying information and just like BTC, the total supply of Zcash is 21 million coins.
When Zcash launched in October 2016, the zero-knowledge proofs required a trusted setup phase that allowed users to construct private transactions and the original Zcash ceremony included some of its founders, including Edward Snowden who went under the name John Dobbertin. According to the ECC Senior Vice President Josh Swihart, Snowden didn't get any compensation for the involvement and said:
 "He did it as a service, as a public good, and believing in privacy."
Zcash is now the 45th biggest crypto by market cap and the second biggest privacy coin behind Monero.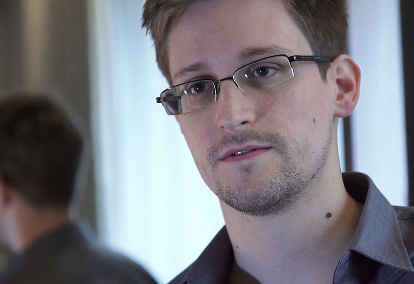 The NSA whistleblower Edward Snowden was among the few people who created Zcash In 2016 according to an Electric Coin Company representative. Snowden joined Zcash creator Zooko Wilcox, Peter Todd, and Peter Van Valkenburgh as well as two other people to launch the Zcash blockchain. In a process called trusted setup, the group of six recieved a silver private key that was needed to create the crypto and the identity of the sixth participant
DC Forecasts is a leader in many crypto news categories, striving for the highest journalistic standards and abiding by a strict set of editorial policies. If you are interested to offer your expertise or contribute to our news website, feel free to contact us at [email protected]