The ZEC on-chain statistics show that there's a rise in transactions per day and active addresses in the past few weeks but with the integration of Sapling, the shielded addresses are getting utilized by less than 20% of the transactions as we are reading further in the Zcash news.
ZEV is a privacy-based fork of the BTC protocol ranked 33rd on the market cap table. Its market cap stands at $598 million with $98 million traded in the past day. The ZEC spot price went down by 94% from the all-time high that was set in January. A quick comparison between the coins with privacy capabilities shows that the ZEC asset is leading in the total daily transaction volume by a huge margin. The other coins with privacy features have obscure blockchain transactions.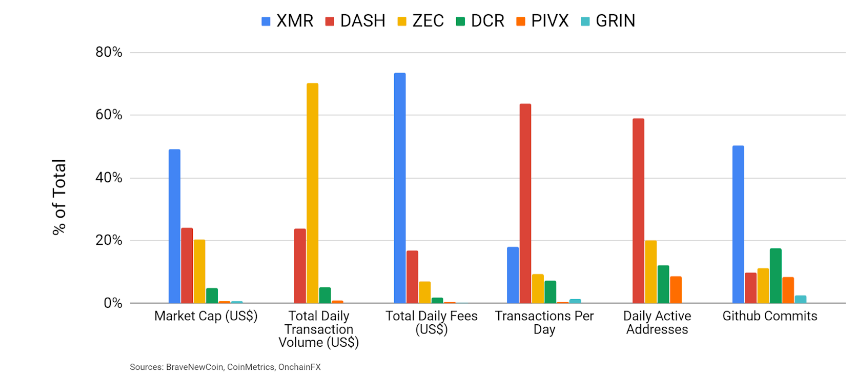 The ZEC on-chain statistics show as well that the ZEC protocol is based on Zerocoin which was developed in 2013 and turned into Zerocash later with a difficulty adjustment algorithm adopted of Digishield v3. The cryptocurrency went live in 2016 and started trading in late October 2016. The total supply will hit a final number of 21 million with an annual inflation rate of 26%. The inflation rate is among the highest on the market.
ZEC uses a founders' reward for funding development and the reward will account for 10 percent of all minted ZEC which was initially agreed to be fairly distributed for employees, advisors, and founders. About 20% of the mining rewards are distributed to founders or developers that are promoting the ZEC ecosystem and the ongoing incentive was designed to encourage the team members to provide continual development in the upcoming years.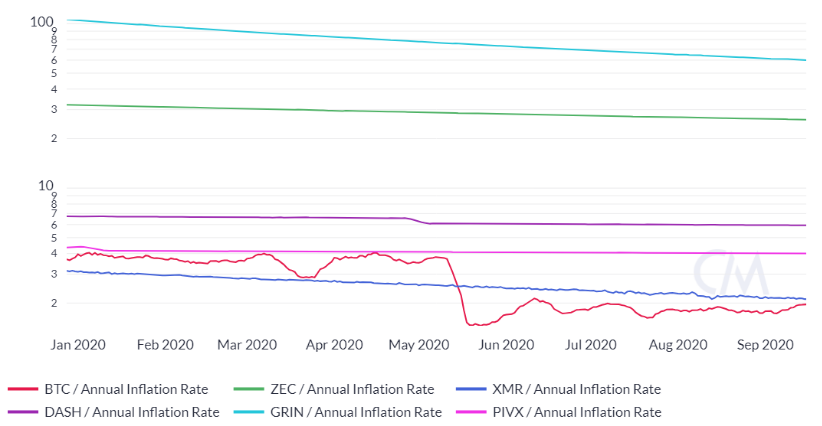 The ECC is led by founders and COO Zooko Wilcox and they constitute what is described as the creators of the Zcash currency. Notable advisors include Vitalik Buterin, Gavin Andersen, and Arthur Breitman. Roger Ver also joined the initial investors' list. Andresen announced his departure earlier this year. The foundation was created in 2017 and is now dedicated to creating internet payment and privacy infrastructure for the public good and serving the users of the Zcash protocol.
Last year, the ECC and Zcash foundation were discussing the ZEC trademark. The ECC announced the donation of the ZEC trademark to the Zcash Foundation and both parties will have to agree on network upgrades in the future in order to create a new consensus protocol for ZEC. If the parties disagree, the chain splits and neither of the forks can be called Zcash.
DC Forecasts is a leader in many crypto news categories, striving for the highest journalistic standards and abiding by a strict set of editorial policies. If you are interested to offer your expertise or contribute to our news website, feel free to contact us at [email protected]