MakerDAO considers moving into the Defi space and will likely change the way we see Defi so let's see what that means in today's cryptocurrency news.
MakerDAO considers moving into DeFi as it mints the most popular decentralized stablecoin DAI and it is pegged to the US dollar, backed by a variety of crypto assets with many in the crypto space supporting it. Unlike its bigger counterparts such as USDC and Tether's USDT, DAI can't be blacklisted, shut down, or censored and it is truly cut from the same piece that Bitcoin and Ethereum are. Dai is the fourth biggest stablecoin with a market cap of $8 billion while USDC and Tether have market caps of $33 billion and $72 billion respectively.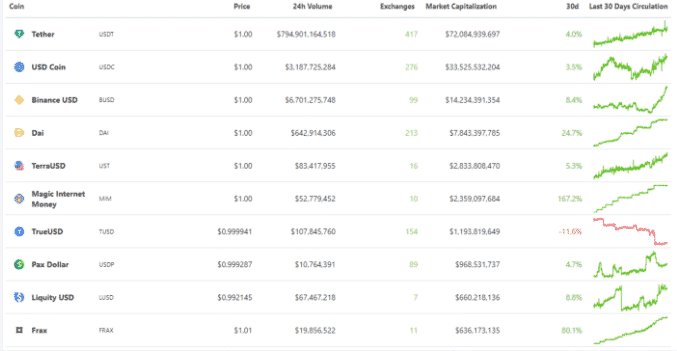 Back in March 2020 during the Black Thursday event, when the entire market crashed, Maker almost collapsed. When volatile assets such as Etheruem are backing stable assets, liquidations are almost always a risk even if the backing is over-collateralized. Following a cascade of liquidations on Maker, the protocol was pushing to the brink with DAI losing its peg to the dollar. Some of the main reasons it survived included an emergency debt auction which sold new coins for DAI and adjusted the system parameters to prevent cascading the liquidations again and also added USDC as a collateral type.
The last part, adding USDC as collateral was the most controversial change to Maker because it raised two important questions, how decentralized DAI is really and if it is backed by a centralized currency, and also, why wouldn't DAI users just buy USDC. The issues became even bigger after adding USDC as a collateral asset with the centralized stablecoin becoming the primary form of collateral or 50% greater than all collateral backing DAI. After this debacle, there were plenty of decentralized stablecoins that tried to be even purer than DAI and many flopped.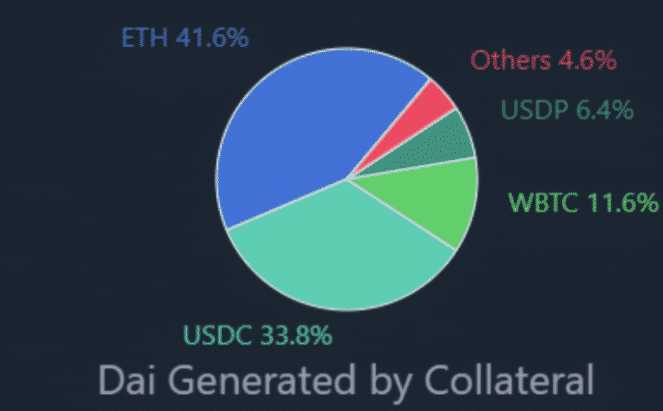 This week, many of these questions around DAI's level of decentralization were answered and according to the new data from Dai stats,  Ethereum is in the pole position as the main collateral asset for the decentralized stablecoin. This also means that if we encounter another huge crash similar to the one of Black Thursday, the protocol will be in for a bumpy ride despite many people backing ethereum but it doesn't make it nearly as resistant to volatility as USDC.
Rune Christensen as the founder of the project, announced the news of ETH's return to DAI, adding that DAI's market cap increased by 1.4 billion in October, before staked ETH and direct deposit modules came online.
DC Forecasts is a leader in many crypto news categories, striving for the highest journalistic standards and abiding by a strict set of editorial policies. If you are interested to offer your expertise or contribute to our news website, feel free to contact us at [email protected]