Sushiswap's co-founder has just revealed that the platform has a few cross-chain ambitions with other chains like Polkadot, as we are about to see more in today's crypto news.
As we already know, DeFi has been largely related to Ethereum but there are many other decentralized projects on other blockchains that saw little traction compared to ETH with over $10 billion locked and one million total users. This will likely change further as SushiSwap's co-founder hinted at a new cross-chain ambition in the upcoming months. According to 0xMaki, there are more plans for collaboration with Polkadot in the next few months:
 "If you LP'ed past end september you still have 2/3 of your rewards that will be available in 6mo. and you will receive moonSushi when we open on Polkadot."
This seems to be the first announcements of the many previously hints about cross-chain ambitions. Right now, SushiSwap is a decentralized exchange based on ETH with the platform rolling out features that are expected to improve the trading experience and help it get separated from Uniswap as the biggest decentralized exchange by volume. Many think that if ETH has a competitor, that will certainly be Polkadot.
I think I'm going to start keeping a small amount of every shitcoin I end up holding as "sucker's insurance." Can't believe my once seemingly valueless SUSHI dust that I never sold because too lazy is now worth thousands of dollars.

— _gabrielShapir0 (@lex_node) December 15, 2020
Electric Capital, the crypto-focused fund which compiles developer reports, found that Polkadot was making strong waves in terms of developer count and the investor Avichal Garg, noted that Polkadot has "more developers than Ethereum at this point in history" showing that the network is on the right path to surpass ETH. The report also found that Polkadot is only second to ETH when it comes to the number of developers since Ethereum gained the most devs in 2019. Bloomberg made a similar conclusion and commenting on the data from Outlier Ventures, the outlet noted that Polkadot is now growing in the development community:
 "While developer interest in Bitcoin and Ethereum has declined, the number of monthly active developers building on Polkadot increased by 44% in the 12 months ended in May, the report found."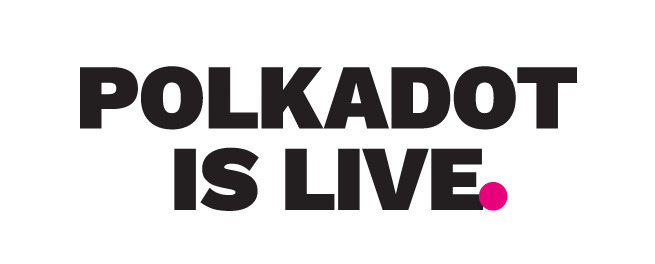 The potential competition could be fitting since Polkadot was launched by an ETH co-founder named Gavin Wood. However, it could be a while before it is truly expanded and there are even chances of Polkadot eating up the ETH market share, especially as they both have dynamic technology with regulator inflows of developers.
DC Forecasts is a leader in many crypto news categories, striving for the highest journalistic standards and abiding by a strict set of editorial policies. If you are interested to offer your expertise or contribute to our news website, feel free to contact us at [email protected]